FROM STAFF REPORTS
A 43-year-old man has been charged with sexually abusing a family member following an investigation by the Iredell County Sheriff's Office.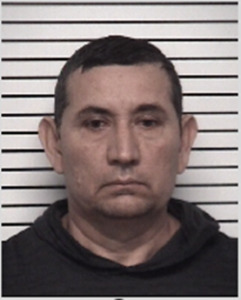 Sheriff Darren Campbell announced the arrest of Agustin Galarza Flores, 43, of Horizon Drive in eastern Iredell County, in a news release Thursday afternoon.
The ICSO began investigating on December 7 after a receiving a report that a juvenile that had been sexually assaulted by a family member.
The case was assigned to Special Victims Unit Detective C. James. The juvenile victim was interviewed at the Dove House Children's Advocacy Center.
Based on information gathered during the investigation, Detective James obtained warrants charging Flores with felony sex offense by a substitute parent, felony incest and misdemeanor solicitation for prostitution.
Flores was arrested on December 21 and was transported to the Iredell County Detention Center, where Magistrate Chambers set his bond at $150,000.