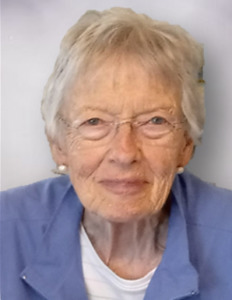 Carolyn Holland King Harrington, 86, of Statesville, N.C., passed away Monday, December 26, 2022.
Carolyn, Mom and Granna, and she was known, was born in Iredell County, N.C., on March 10, 1936, daughter of the late James Harris King and Ina Mae Shaver King. Carolyn attended Central High School and was a graduate of Appalachian State University. She made her career as an educator, with a special love for the younger ones and those in need.
After retirement, she remained involved and active by supporting friends and neighbors, participating in the Field and Stream Garden Club, enjoying family and her church. She loved watching UNC Basketball, playing bridge, traveling with friends and family, and working in the yard and gardens. More than anything, she cherished her family.
She was married to her beloved husband, Paul Carson Harrington, for more than 63 years. In addition to her husband Paul, Carolyn is survived by her daughters, Joan Harrington and Amy Harrington Jordan (Chad), and her precious grandsons, Ethan Cammer, Harrison Jordan, and Garrett Jordan.
Services will be conducted at Snow Creek Church in the Spring, which was her favorite season.
Those wishing to make memorials are asked to consider The Leukemia and Lymphoma Society, Iredell County Rescue Squad or the Field and Stream Garden Club c/o Mike Trivette, 477 Trivette Road, Union Grove, NC 28689.
Troutman Funeral Home is serving the family.