FROM STAFF REPORTS
Two suspects face felony charges in connection with a residential break-in in the Troutman area following an investigation by the Iredell County Sheriff's Office.
Sheriff Darren Campbell announced the arrests of Steven Floyd Fish, 35, of Mott Road, Mooresville, and Katelynn Paige Woolledge, 26, of Arthurs Road, Troutman, in a news release.
The ICSO began investigating on Sunday, December 18, after receiving a report about a residential breaking and entering that occurred in the Troutman area. The victim had returned home from being out of town and found the home had been broken into, according to the news release. The victim also reported that a safe containing several valuables had been stolen from inside the home, Campbell said.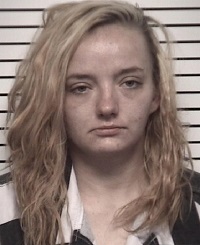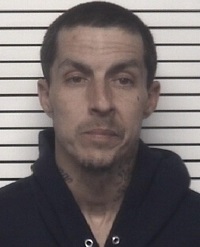 The case was assigned to Criminal Investigations Division Detective C. Davidson, who was assisted by Detective J. Adams. During the investigation, the detectives identified Fish and Woolledge as suspects, according to the news release
Both suspects were known to the victim and were familiar with the victim's residence, the sheriff said. Detectives also learned from witness interviews that both suspects had been seen with some of the victim's stolen property prior to the victim returning home, according to the news release.
On December 19, Detective Davidson obtained warrants charging Fish and Woolledge with felony safecracking, felony larceny, and felony larceny of a firearm.
Woolledge was located and arrested on December 21. She was transported to the Iredell County Detention Center, where Magistrate Imes set her bond at $30,000.
Fish was arrested the following day. Magistrate Chambers set his bond at $20,000.