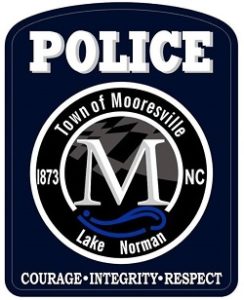 FROM STAFF REPORTS
Mooresville police have arrested two suspects and are searching for a third following a shooting Thursday night in the 700 block of Cascade Street.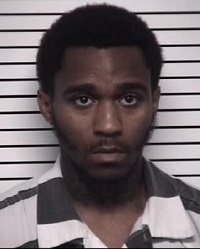 Officers were dispatched to the area of Cascade Gardens Apartments about 9:30 p.m. after receiving a report that shots had been fired, according to a Mooresville Police Department news release.
After officers arrived at the scene, the found a 16-year-old male suffering from a gunshot wound in an exterior breezeway, police said. The victim shooting victim was transported by Iredell County EMS personnel to CMC Main in Charlotte for treatment. He is expected to recover from his injuries, according to the news release.
Responding officers secured the scene and detectives responded to begin an investigation.
Detectives subsequently learned that neither the victim nor the suspect were residents of the Cascade Gardens Apartments. They had agreed to meet there under the false pretext of conducting a transaction that originated online, police said.
Once the victim arrived at the apartments, he was confronted by multiple suspects in the parking lot and robbed of money he brought for the transaction, according to the news release. During the robbery, the victim was shot once in the abdomen, police said.
After the shooting, the suspects fled from the scene. Evidence recovered as part of the investigation enabled detectives to identify the suspected shooter and a juvenile suspect, according to the news release.
Detectives executed a search warrant for a residence on Turner Street in Mooresville, where the shooting suspect and a juvenile suspect were located and taken into custody. Detectives also recovered a handgun used in the shooting, currency stolen from the victim, and clothing worn by the suspects, police said.
The MPD identified Travarion Demetrius Covington, 19, of Mooresville as the shooting suspect. Covington was charged with felony assault with a deadly weapon inflicting serious injury and felony robbery with a dangerous weapon. He received a $300,000 secured bond and is being held in the Iredell County Detention Center.
The second suspect taken into custody is a 17-year-old juvenile from Mooresville. The juvenile was taken into secured custody for the charges of felony assault with a deadly weapon inflicting serious injury, felony robbery with a dangerous weapon, and misdemeanor possession of a handgun by a minor. The juvenile was placed in the Alexander Juvenile Detention Center.
Police have not identified the third suspect, who was described as a black male wearing all black clothing.
The MPD aks that anyone who has information about this incident or the identity of the third suspect to contact the police department at 704-664-331 and speak with Sgt. G. Lawing or Detective D. Cooper.