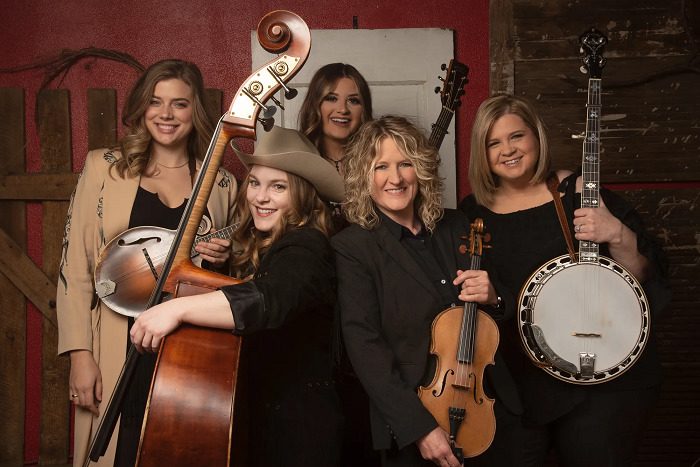 Special to Iredell Free News
Performing Arts Live Iredell's 2022-23 season will continue with a performance by Sister Sade, a Grammy-nominated bluegrass group, on Saturday, December 10.
The concert will begin at 7:30 p.m. at Mac Gray Auditorium on the campus of Statesville High School.
Sister Sadie was honored as as the 2020 International Bluegrass Music Association Entertainer of the Year. The five-member group has been featured as one of 24 acts in the Country Music Hall of Fame and Museum's "American Currents: State of the Music" exhibit. (Other honorees include Eric Church, Miranda Lambert, Maren Morris, John Prine and Billy Strings.)
Sister Sadie is also a three-time IBMA Vocal Group of the year, a frequent Grand Ole Opry performer and was Grammy Award nominated for Best Bluegrass Album in 2019.
Join Sister Sadie to celebrate a "Down Home Christmas in the 'Ville" with special appearances by world-champion old time piano player Ethan Uslan and vocalist Sarah Clare King. It will be a festive evening of entertainment.
Tickets
Tickets are available for this and all other concerts of the 2A22-2A23 Performing Arts Live Iredell season by visiting the PAL box office at Shops UpFront at 1109 W. Front Street in Statesville, by
calling 704-380-0875, online at www.PAloflredell.com and at the door of Mac Gray Auditorium prior to the show.
About Performing Arts Live Iredell
Perforrning Arts Live Iredell's mission: to promote and enrich the cultural diversity and excellence of the performing arts in our community