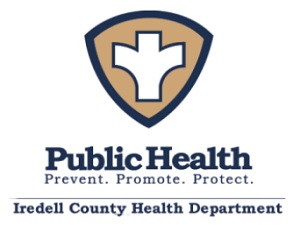 BY DEBBIE PAGE
The Iredell Community Health Assessment survey will be available to the community in late February or early March, providing a chance for residents to weigh in on health concerns and services needed to improve the health and well-being of the community.
The survey will collect information on demographics, top health concerns, needed improvements in services and resources, knowledge of resources, the state of social determinants of health, chronic diseases and cancer, health risk behaviors, activity levels and diet, tobacco, substance and alcohol use, infant and mental health, and child/teen health.
The survey results will be compiled and analyzed, along with other data from state, federal, hospital, and non-profit agency sources, to create the Community Health Assessment report, completed every four years. Health officials use the data to set health focus priorities for the next four years and develop programs and resources to help improve them.
Community Health Assessments are important tools to help measure the health problems in the community and define the target, at-risk populations, according to Dinikia Savage, health promotion coordinator for the Iredell County Health Department.
"If people realize the importance of this in that money and intentions are directed toward what the responses are, that they would really could influence the health focus, they will want to participate," said committee member Andrea Sherrill, Family and Consumer Sciences agent at the Iredell County NC Cooperative Extension.
The results help inform decision-making, establish priorities for community health professionals, and help increase partnerships between the Health Department and local agencies and organizations to collaborate on reducing these health concerns.
The data helps the department to be proactive instead of reactive to community health problems and also assists the department and area agencies to obtain resources such as grants, access to services, or increased staffing to combat these issues.
The report drives improvements of public health services to better meet needs and increases community awareness of these issues created by the lack of access to the social determinants of health.
These determinants are the conditions in which people are born, grow, live, work, and age and are shaped by the distribution of finances, power, and resources on a global, national, or local level. They include economic stability, education, social and community context, health and healthcare access, and the neighborhood and built environment, according to the 2019 Iredell CHA report.
The current CHA committee members, made up of non-profit agency representatives and residents, have a variety of skills necessary for the process, including assessment knowledge, problem solving, building community collaborations and partnerships, awareness of heath and other resources, project management, presentation skills, and change management to help facilitate the process.
The committee is currently reviewing the 2019 survey instrument and making suggestions for additions, deletions, or revisions and select indicators and data points to gather. In addition, committee members are reaching out to county organizations and agencies for survey suggestions.
The survey will be distributed online, through in-person opportunities at various community events, and through community and agency partners, medical offices, and other sites.
The 2019 survey had 52 questions covering demographic information, personal health and healthcare access, exercise, diet, preventative health measures, tobacco, alcohol and drug use, needed county healthcare services, emergency and disaster preparedness, use of smoke and carbon monoxide detectors, environmental health concerns (fumes, litter, water quality, etc.), neighborhood safety, pet healthcare, and child/teen health issues.
The online survey allows the respondent to skip follow-up questions if they answer "no" to a topic to speed the process.
Some committee members emphasized the need to personally approach folks to ask them to participate. Asking them to be a partner or to help their families and neighbors by completing the survey is often a good approach.
The committee also talked about offering incentives for completing the surveys.
Some committee members favored creating a separate teen survey to look at specific issues for teens, such as bullying.
The surveys will be available to the community in the spring and completed by June to allow time to analyze data and create the CHA report for its September 2023 due date to the state.
The report will also include existing data sources to gather information about Iredell County, such as Iredell Health System's examination of mental health and suicide, cardiovascular health's effect on diabetes, and cancer screenings, and may incorporate data from focus groups and interviews as well.
The resulting report will include three health priority areas indicated by the collected data and lead to specific actions to reduce their impact on the community.
The 2019 priorities determined by community data were mental health, chronic disease, and infant mortality.
The report will also provide the data to help qualify for government funding, to assist non-profit and government agencies in applying for grant funds to address the priorities, to educate the community, and to make specific recommendations and provide county resources for community members.