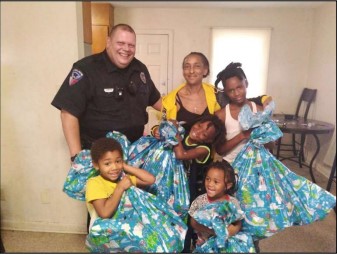 Special to Iredell Free News
Thanks to the outpouring of support from the community, the Statesville Police Department's 3rd Annual Fill the Trailer Toy Drive was a massive success.
The SPD collected over 2,400 toys and help provide a wonderful Christmas to over 300 children and teenagers within our area. These were children selected based on referrals from Iredell-Statesville Schools, Goodwill Workforce Development, Fifth Street Ministries, I-Care, the Homelessness Collaborative, and SPD officers seeing and meeting the needs of our citizens.
Major community partners were Chamber of Commerce LEADS Group, City of Statesville Departmental Heads & Crosby Scholars Volunteers, Salvation Army, Cove Church, Westminster Church of God, Wesley Memorial Church, STE Powersports, Savingz Mart Wholesale, and Walmart, which allowed the SPD to hold collection events at their facility.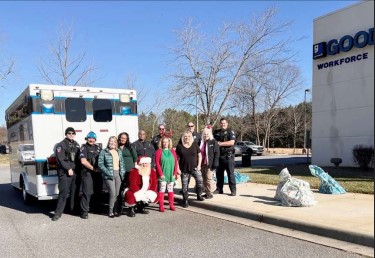 "While our Community Partners are an integral part of the success of the toy drive, the generosity and compassion of this city and our community cannot be overstated. We had an opportunity to meet so many of our citizens and hear stories on why the holidays and donating were important to them. Some had relatives they lost this year and were donating in their honor, some had embattled and underprivileged childhoods and wanted to pay it forward, while others just wanted to make sure a child didn't go without," the SPD said.
Despite the differences in their reasonings, all had two things in common: they stopped to share a moment or good conversation with us, and they embodied the holiday spirit by selflessly giving.
In 2018, its inaugural year, the SPD Toy Drive collected 1,800 toys and served over 300 members of our community. In 2019, around 1,800 toys were donated and 325 area youths were served. In 2020, the Toy Drive was sidelined due to the pandemic.
"To be honest, we had concerns about how effective we would be and how much we would be able to accomplish this year due to the circumstances," the SPD said. "We cannot express our gratitude enough to our citizens for not only shattering the previous donation totals, but mostly for allowing us to continue providing to families in need and have a positive impact on the youth of our city."