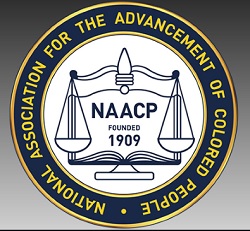 FROM STAFF REPORTS
Statesville Branch NAACP officials released a statement this week criticizing the U.S. Supreme Court's recent decision to reverse Roe V. Wade, a 1973 ruling that protected women's right to abortion.
"It is a clear picture to us that our democracy is hanging in the balance," President Todd Scott and the Executive Committee said in the statement. "Denial of women's Basic Constitutional rights has been violated. The Supreme Court's decision to overturn Roe vs. Wade is a significant backslide in our country!"
Millions of women, especially Black women, will be impacted by this "grievous" decision, the officials said.
"The Supreme Court Justices have ignored fundamental basic civil rights of women guaranteed by our Constitution! A woman from fertilization to birth has lost their right to speak in regard to their own bodies," the statement said. "This decision has been 'forced' on all females without regard for personal concerns, mental stability, assaults, medical costs, and impact on their future.
"While this decision is a direct attack on all women, we know that Black women stand to be disproportionately impacted.
Portia White, vice president of Policy and Legislative Affairs for the National NAACP, called on voters to organize and support pro-choice candidates.
"We cannot allow our future to rest in the hands of those determined to crush every bit of it. We need to fight back. Just this week the NAACP and Vote.org formed an alliance to register and mobilize voters in what will be the most critical midterm election America has ever faced.
"If you're not registered to vote, or know someone who isn't, now is the moment. This is no time for anyone to sit on the sidelines."
White called on those who disagree with the Supreme Court's decision to contact their representative in the U.S. House and Senate and urge them to prioritize reproductive rights and protect democracy.