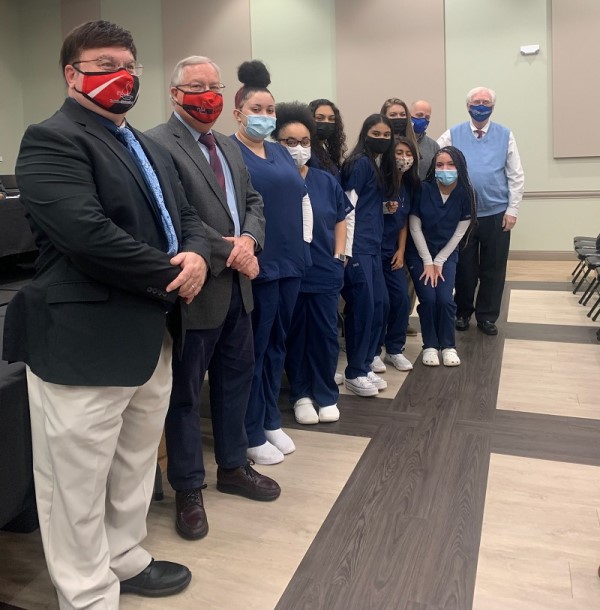 BY KARISSA MILLER
The Iredell-Statesville Schools Board of Education recently honored six nursing fundamental student graduates for passing the N.C. State Board Certified Nursing Assistant examination.
Nursing Fundamentals teacher Lacie Howard said she is proud of each student and the fact that they had a 100-percent pass rate.
The students are:
• Te'kiah Blackwell;
• Kyra Dobbins;
• Melanie Galarza;
• Hilary Martinez;
• Stephanie Pena Zurita; and
• Cillicia Torrence
"It's our second year at Statesville High School, and we've had a lot of success in just a short amount of time," said Principal Chad Parker.
The program has helped fill a need at Statesville High School because many students were unable to drive to the Career Academy and Technical School for the nursing program.
As a result, Howard created an in-house Nursing Fundamentals program two years ago. She teaches many of the nursing students all four years of high school.