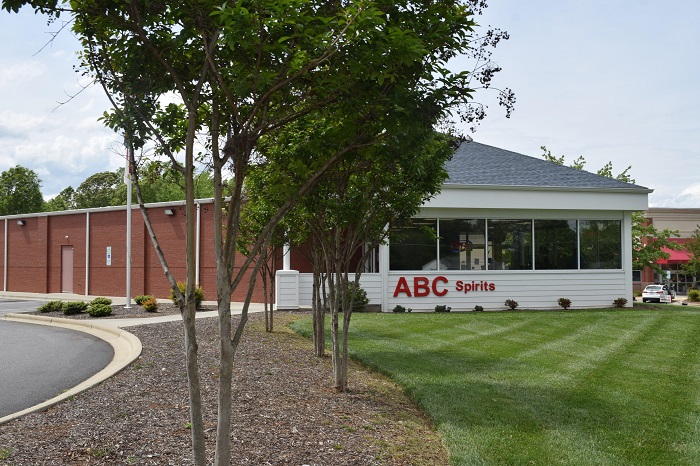 BY DEBBIE PAGE
debbiepage.iredellfreenews@gmail.com
The Troutman ABC Store continues to outperform expectations, with the location projected to top $3 million in sales for the 2021-22 fiscal year, according to ABC Board chair Layton Getsinger.
The board recently purchased land just on Highway 21, just south of Interstate 77, for a second store planned in the next few years for the Exit 42 area. Getsinger is currently conducting market research, constructing a business plan, and looking into zoning and annexation processes for a new store.
When the ABC Board is ready to proceed, Getsinger will bring plans to the Troutman Town Council for approval.
Getsinger, who updated the council on the store's operations last week, warned that when other towns added a second store, some sales pull occurred. However, he believes Troutman is "in a good place to look at a second store," noting more rooftops under construction and planned within the new location's five-mile radius.
BREAKING SALES RECORDS
Second quarter sales continued to increase after record first quarter purchases. October sales were up 29 percent, November 38 percent, and December 27 percent over the same months of 2020.
December was the best month in the store's history with $374,297 in sales compared to $294,180 in 2020. The month's profit (after distributions) was $37,129.
Second quarter sales of $903,354 bested 2020's $691,395 last year, which is a 31 percent increase. The quarter's net profit was $81,532 this year, a 31 percent ($19,456) increase that bested $63,729 for the same period in 2020.
Getsinger doesn't understand fully why sales are booming to this unexpected level. He suspects COVID-19 fears, more people working from home, quality and plentiful inventory, new residents, and consistent business hours are all contributing to the store's success.
He noted that stores usually need five years to break even; Troutman's store accomplished that feat in year one.
Distributions for second quarter to the Town of Troutman and its four designated recipients totaled $25,707.76, with half ($12,853.88) going to the town. J. Hoyt Hayes Memorial Troutman Library Friends, ESC Park fund, and Troutman Parks and Recreation will each receive $3,213.47.
South Iredell High School, CATS, and Troutman Elementary and Middle Schools will receive $803.36, a quarter each of the 12.5 percent the council allocated to the Iredell-Statesville Schools located in Troutman.
Troutman Police Department will get a $4,351.15 law enforcement distribution, with $6,091.60 for alcohol and drug education distributed to the Drug-Alcohol Coalition of Iredell.
Getsinger said the store also had the four best sales days in store existence in November and December:
♦ December 23: $33,557.25;
♦ November 24: $32,492.47;
♦ December 24: $30,262.15; and
♦ December 31: $29,309.25
REVISING FISCAL YEAR BUDGET
Getsinger had projected in this fiscal year's budget that revenue would be around $2,362,000. With first quarter reaching $744,051 (32% of budget) and $903,354 for second quarter (38% of budget), the store has already reached 70 percent of revenue projections after six months, an average of $10,628 in sales per day.
The budgeted profit after distributions was $107,722, but Getsinger noted the store earned a $145,348 profit in the first six months of the fiscal year, reaching 135 percent of budgeted profit for that period.
Getsinger believes the store is now on a trajectory to top $3 million in sales by June 30, with
154 selling days remaining. "We need to average $8,783 a day for the next six months to reach $3 million. Last year we averaged $8,224 per day."
Getsinger does expect sales to slow slightly in January and February, which is typical after a busy party and holiday season as people make resolutions to reduce consumption and normal life resumes.
FIVE-YEAR OVERVIEW
Getsinger said the store has a maximum allowed $490,812 in savings and assets.
Since opening on December 1, 2016, Getsinger said, "We have experienced $10,036,436 in net sales, with $952,205 in profit before distributions.
The Town of Troutman and the four designated entities have received $201,476 in distributions over the past five years, with DACI presented with $44,001 for alcohol education efforts and $31,429 for law enforcement given to the Troutman Police department.
Getsinger added that the town's investment in buying the lot for the store has already been returned to the town and community.
The store's net profit totaled $675,299 (after distributions) since opening, a 6.7 percent profit.