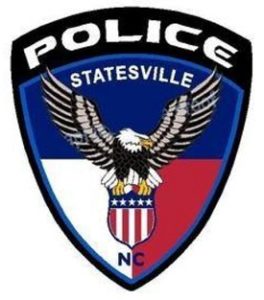 FROM STAFF REPORTS
The Statesville Police Department is investigating a shooting that occurred Monday night at a residence off Wilson Lee Boulevard.
Officers were dispatched to 1129 Wilson Lee Boulevard about 11:18 p.m. in response to a report that an individual at the home was suffering from a gunshot wound, according to an SPD news release.
The officers arrived on the scene and found Marcus Miller, 29, of Statesville with a gunshot wound to his hip, police said. Officers rendered first aid to the wound until Iredell County EMS personnel arrived on the scene.
Miller was transported to Wake Forest Baptist Medical Center, where he was listed in stable condition, according to the news release.
The SPD Criminal Investigations Division responded to the scene and interviewed witnesses who reported hearing gunshots outside of 1129 Wilson Lee Boulevard. No other information was provided to investigators about how the shooting occurred, police said.
Evidence of a shooting was located outside of the residence, according to the news release. Investigators are attempting to locate additional evidence.
SPD criminal investigators requests that anyone who has information regarding this incident to contact the Statesville Police Department at 704-878-3406 or 704-878-3516.