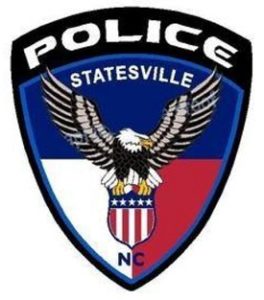 FROM STAFF REPORTS
The Statesville Police Department is investigating a shooting that occurred in the 1000 block of Clay Street on Sunday evening.
Officers were dispatched to the area around 8:55 p.m., according to an SPD news release.
Patrol officers arrived on scene and located Statesville resident William Gregory Samuels, 32, who had sustained a gunshot wound to the left thigh, police said.
Officers rendered emergency aid until Samuels could be transported to Atrium Wake Forest Baptist Medical Center in Winston-Salem.
The SPD Criminal Investigations Division is working to obtain information via interviews to identify the suspect or suspects involved in the shooting.
Anyone with relevant information about this incident is encouraged to contact the Criminal Investigations Division at 704-878-3406.

Sign up for Our Free Daily E-MAIL Edition: HERE