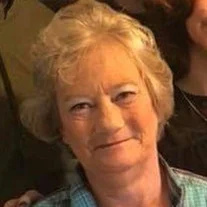 Willene Wyatt Melton, 63, of Mooresville, N.C., passed away on Sunday, December 11, 2022.
She was born on March 16, 1959, in Athens, Ga., to the late William and Ruth Shellnut Wyatt. Mrs. Melton attended Eastway Baptist Church in Charlotte. She enjoyed going to Applebee's with her sister, shopping, and watching Hallmark movies. She loved her family and spending time with them.
In addition to her parents, she was preceded in death by her husband, John Melton; sister, Wanda Seipel; granddaughter, Elizabeth Luffman; sister-in-law, Angela Wyatt; and nephews, Robert and Thomas Robinette.
She is survived by her children, Timothy Luffman and wife Nichole of Mooresville, Betty Jean Wyatt of Mooresville, Tabitha Pritt of Statesville; honorary son, Jermaine Palmer of Mooresville; sisters, Windy Wyatt, Willa Luffman; brothers, William Wyatt, Wayne Wyatt, and Walter Wyatt; nine grandchildren; five great grandchildren; and numerous nieces and nephews.
The family will receive friends on Thursday, December 15, from 12 to 1 p.m. with a service following at 1 p.m. at Cavin-Cook Funeral Home Chapel with Pastor Luke Ellington officiating. Burial will follow the service at Mt. Zion Community Cemetery in Cornelius.
Cavin-Cook Funeral Home & Crematory, Mooresville, is serving the Melton family. Condolences may be made to the family at www.cavin-cook.com.