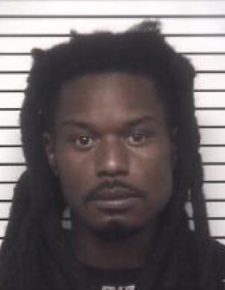 FROM STAFF REPORTS
Statesville police officers are searching for a man wanted on charges related to an early morning shooting on Fifth Street.
The Statesville Police Department's Criminal Investigations Division has obtained a warrant charging Carl Anthony Cathey, 37, of Statesville with First-Degree Murder in connection with the fatal shooting of Shawn Darnell Whren Jr.
Whren Jr., 31, was critically wounded in a home in the 1000 block of Fifth Street. He died at Iredell Memorial Hospital after being transported by Iredell County EMS personnel.
The whereabouts of Cathey, 37, are unknown, according to an SPD news release.
Anyone with information on his location or this morning's shooting is encouraged to contact the Statesville Police Department at 704-878-3406.
Related
Statesville Police investigating fatal shooting on Fifth Street