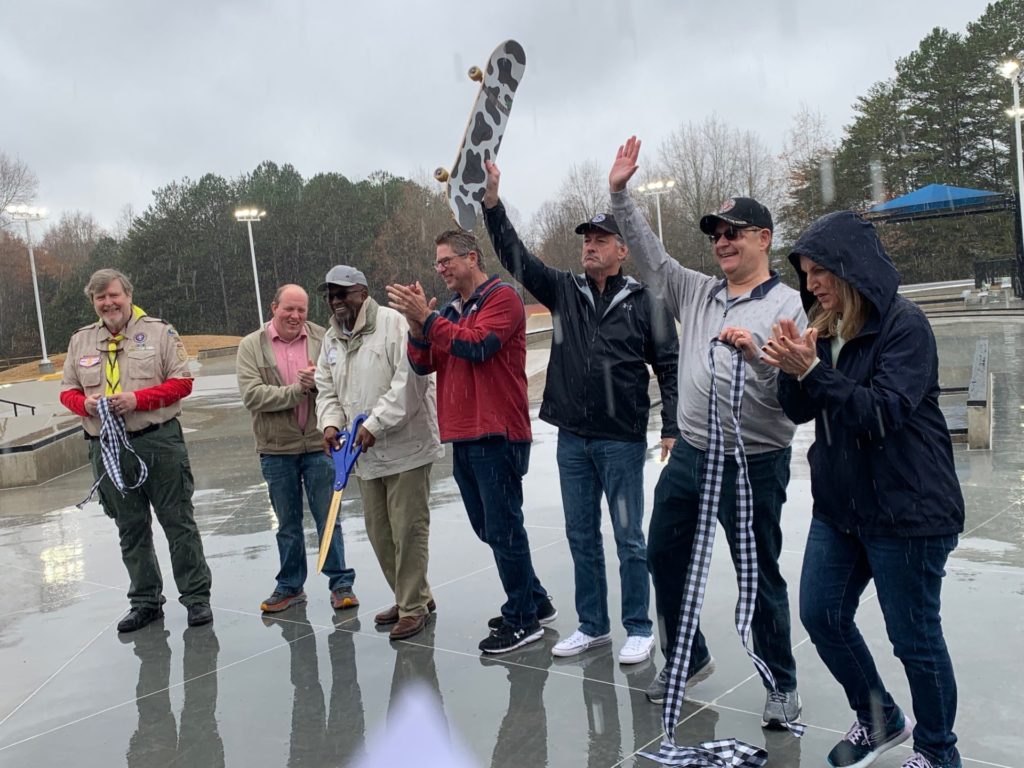 BY BRANDY TEMPLETON
The Town of Mooresville officially opened its new $2.8 million skatepark with a ribbon-cutting ceremony on Saturday afternoon.
Located at 748 W. Iredell Avenue, the new facility is the largest skate park in the Carolinas. The park has two bowls and an urban street course, a viewing area and restrooms.
Mayor Miles Atkins said the skatepark will attract visitors from across the region.
"Every detail was designed by skaters for skaters," Atkins said.
Mayor Pro Tem Lisa Qualls said the new park helps diversify the town's parks and recreational offerings.
"It's not all about stick and ball sports," she said. "We need to invest in alternative sports also."
Count Hudson Myers, 16, among those who are thankful for the new skatepark. He's been driving to Denver to skate.
"Now I actually have somewhere good to skate," he said.
Commissioner Bobby Compton spoke about growing up and strapping skates to a board and skating down a hill near Parkview Elementary.
"Look what we've evolved to," he said. "We're always looking to the future."
Pam Reidy, director of parks and recreation, thanked Glenn Merlin and Bill Hamilton of CLH Design, Troy Luttman of Luttman Architecture, Cory Blair and Andy Beachler of JD Goodrum, Project Manager Chris Wyckoff, and Mooresville's Board of Commissioners for making the new park a reality.
Photo Gallery