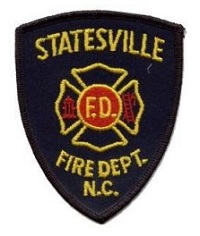 Special to Iredell Free News
Statesville Fire Chief Andy Weatherman has named Captain Kyle Bell as the new assistant fire chief, effective January 10. Bell's major responsibility will be to serve as the department's training/safety officer.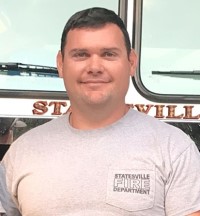 An Iredell County native, Bell has been with the department for more than 15 years.
"Kyle has done an outstanding job with the various tasks he has been responsible for throughout his career," Weatherman said. "He has proven himself to be an exceptional trainer and leader, and I know he will do a great job at working with our firefighters and strengthening our department."
Weatherman explained that the SFD has been without a dedicated training officer for a number of years and was pleased when the position was approved in the last budget.
"The safety/training position will be a great benefit to our department. When we get new recruits, we will have a designated person to work with them directly. We will have someone to mainstream our training program and coordinate our certifications," he added.
Bell is looking forward to the opportunity to be "more hands on" with the department. "I will focus on bolstering our training department for our ISO rating, and a big goal is just to get things organized and build relationships between this position and our firefighters," he explained.
Bell started working as a junior firefighter with the Harmony Volunteer Fire Department at the age of 16. Following his graduation from North Iredell High School, he attended Central Piedmont Community College, where he earned an associates degree in fire protection technology. He began working with the SFD in 2005 and went on to earn his bachelor's degree in emergency and disaster management from Western Carolina University.
Bell was promoted to lieutenant in 2014 and captain in 2016. He has been very involved in assisting with the department's training program, serving as an adjunct instructor for Mitchell Community College and maintaining his Instructor II designation with the state.
Training is a huge piece of the SFD's commitment to maintain its accreditation and ISO rating, according to Weatherman. But even more important, he said, is the SFD's resolve to keep the firefighters safe while protecting the community.
Bell described his new position as three-fold, encompassing safety and risk management and special operations.
"Training is never-ending, ever-evolving. We say in the fire profession that 'the day you stop training is the day you retire,' " he said.