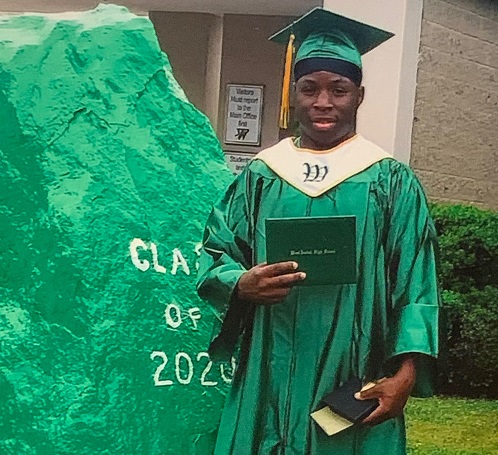 BY BRANDY TEMPLETON
Kareen Stevenson Jr.'s family wants answers. They want justice for those responsible for the young man's senseless death.
And they are tired of waiting.
The two-month anniversary of the 19-year-old's death is quickly approaching. The Statesville Police Department is investigating the events surrounding the fatal shooting on 5th Street. No charges have been filed.
Kareen Stevenson Sr. is furious that his son's killers are still walking the streets. He is aware of the threats toward his family made by individuals involved in the case, but he's not worried about speaking his mind or confronting the people he believes played a role in the shooting.
"Ain't nobody scared here," Stevenson said.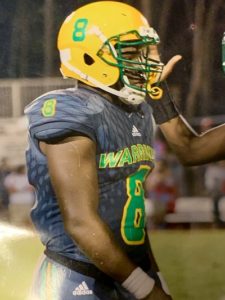 The heartbroken father has spent countless hours since Kareen's death searching for answers. He's not eating, he's not sleeping, and he hasn't been able to work since the abrupt loss of his son. To say that he wants his son's killers to face a severe punishment is a mild understatement.
Stevenson remembers June 13 like it was yesterday.
He talked to Kareen several times that day. Kareen's car was having issues, and he had to rely on others for rides to get around. Stevenson went to get his son and brought him back home before dozing off to sleep that evening.
Around 9 p.m., Kareen left the house. Then, around 4:30 a.m., they heard someone pounding on the door. It was the mother of one of Kareen's friends.
"Something happened to Kareen," the woman shouted.
Stevenson soon learned that his son was dead, and he was summoned to Iredell Memorial Hospital to identify his body.
The sight of his son's lifeless body on that cold, metal table was indescribable, Stevenson said, and what he has learned about the events surrounding Kareen's death have been equally horrifying.
From his own investigation and from talking to police, Stevenson learned that his son was fatally wounded while riding around with three of his friends — three boys he trusted.
Kareen was riding in the backseat behind the driver of a rented Dodge Charger when he was shot in the face, Stevenson said.
Statesville Police Chief David Onley said the evidence indicates that Kareen was shot by someone outside of the vehicle he was riding in — after individuals inside the vehicle opened fire on another individual or individuals.
After the shooting, Kareen's friends drove around with the young man's body for more than two hours, Stevenson said. They never called 9-1-1 and did not seek medical attention, he added.
"They did my baby wrong," Stevenson said, fighting through tears.
Kareen's body was subsequently moved to a red Hyundai, while the Dodge Charger was cleaned and returned to the rental company, Stevenson said.
Kareen's clothing was stripped off his body, and his book bag was washed.
The boys, whom Kareen considered friends, drove around while trying to decide what to do with his body and disposed of all of Kareen's personal belongings, Stevenson said.
"They we're going to push him off on Lake Norman," Lorena Phillips, Kareen's aunt, said. "They threw his stuff down the highway while they drove around."
Afterwards, some of Kareen Jr.'s belongings were placed in a fire pit behind one of the boy's houses to be burned.
"That's tampering with evidence," Phillips said. "How can they get away with that?"
Phillips doesn't understand why nothing is being done. She believes the SPD has enough evidence to bring charges in the case. The fact that the three other car occupants didn't reach out to law enforcement or call 9-1-1 should be enough for an arrest.
"I'm not getting that," she said. "Why did they drive around with his dead body for hours? Who does that?"
Stevenson, close family members and friends said they will not allow Kareen's death to be swept under a rug.
"It's been (over) a month he's been dead, and we ain't got no answers," Stevenson said.
Statesville police investigators identified the individuals who were in the vehicle and attempted to interview them. But, according to Chief Onley, all three have obtained legal counsel and declined to speak with police.
Investigators are still working the case and sharing evidence and witness statements with the District Attorney's Office.
"The investigation is still ongoing at this time but we need anyone who witnessed the incident to contact SPD," Onley said.
Meanwhile, Stevenson said he's reached out several times to the three boys' parents and pleaded with them to come clean.
"I've given them chances to come tell me the truth," he said. "But they won't do it."
Emotion swept over Stevenson as he got up to go smoke during an interview. He can't sit still, and he's just tired of waiting. They're all tired of waiting.
"Everyday is so hard getting through," Phillips said.
It's hard going to work everyday at the Boys & Girls Club of the Piedmont, where she and Kareen's mother, LaBraina, work.
Kareen worked there too.
"Everyday the kids be coming up to me saying, 'We miss Mr. Kareen. Camp ain't fun without Kareen,' " Phillips said.
Michael Turner, pastor of Holy Vision Outreach, is among those who miss Kareen, a 2020 West Iredell High School grad who exceled at football and was a member of the Warriors' state championship wrestling team.
Turner regularly visits with the family and has only words of admiration for the late teen.
"He was a family person," the pastor said. "He always had to make sure his parents were all right before he left to go anywhere. He did that for everybody before he left."
Kareen's mom holds back tears as she talks about son and the daily struggle to carrying on without him.
"I can go on with my life because I know he's in Heaven and in a safer place than here, " she said.
"There's still a hole in my heart. It's a whole in my heart that's never gonna heal. It was me and Kareen for nine whole years together until his brother," she said. "We were together to the end."
At this point, the Stevensons are distrustful of everyone, including law enforcement.
A former teammate, Trey Mauney, said he is also distrustful as well. Kareen was like a brother, and Mauney is angry that he was taken by senseless violence.
"He would do anything for anybody," Mauney said.
In fact, he had bought clothes for one of the boys who was in the car and food for others. That's how he lived his life.
"Kareen was a believer in Christ with a heart of gold who would help anyone," Phillips said. "Kareen grew up in church. He rededicated his life on Mother's Day this year. "
"He was good to everybody. Everybody," his mother added.
The Stevensons are pleading with the other boys and their parents to do the right thing and tell the truth about what happened on June 13.
"How do you call yourself a good parent?" his mother asked. "Take them downtown and make them talk!"