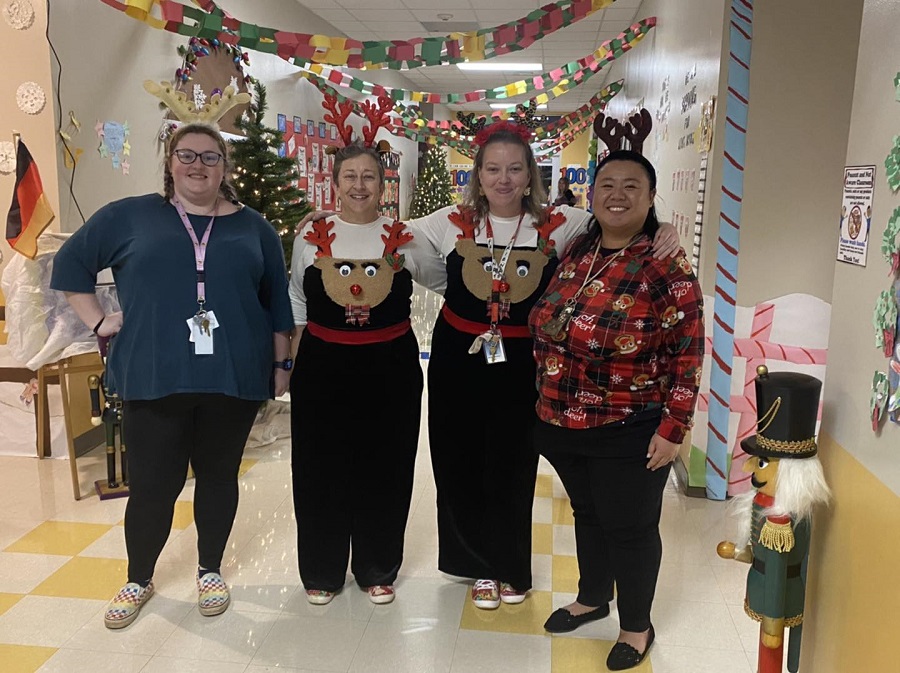 BY KARISSA MILLER
Hundreds of Cloverleaf Elementary students and families took a trip around the world in one night, all from the comfort of their school.
"Winter Around the World," a showcase of winter holiday culture and traditions around the globe, was held at the school on December 8 for students in pre-K through fifth grade.
"We are so proud of the work that our students and staff members poured into this occasion, from researching winter traditions around the world to creating amazing displays and interactive activities," said Cloverleaf Instructional Facilitator and Primary Years Program Coordinator Allison Whitaker.
The Cloverleaf Chorus had their first concert of the year, and the event included a live nativity scene.
Students and their families visited places like Africa and New Zealand and learned about what Christmas and the holidays are like in other countries. Stations featured facts, art work, music and multimedia presentations designed by teachers and students.
Teachers staffed the stations, worked as tour guides and led the students in hands-on activities that exposed them to the various holiday traditions, such as coloring a nativity scene or creating
a snow globe. Families also took part in other activities.
About Cloverleaf
Cloverleaf is an International Baccalaureate Primary Years Programme (PYP) school that offers inquiry based and student-centered curriculum with the goal of having every student be a life long learner. Cloverleaf reached the requirements to become an authorized IB World School in August 2020.
Photo Gallery