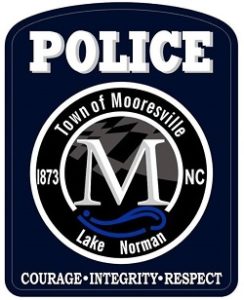 Special to Iredell Free News
The Mooresville Police Department has identified two juveniles who made bomb threats on multiple occasions this month, disrupting classes at two Mooresville Graded School District schools.
On September 5, 14, and 18, officials at Selma Burke Middle School and East Mooresville Intermediate School received multiple phone calls stating that if classes were not cancelled for the reminder of the school year, a bomb would be placed in the schools.
On each of these days, MGSD officials and MPD School Resource Officers evacuated the school buildings, and the facilities were searched with explosives detection K9s. To ensure student and staff safety, additional precautions were put in place by MGSD and MPD at both schools. MPD Detectives also began an investigation into the threats.
An initial investigation revealed that the calls were made using an internet app that hides the caller's real phone number and replaces it with an unrelated number. With evidence collected after the calls on September 14, MPD Digital Forensics Unit detectives were able to locate concealed digital evidence connected with the calls.
Detectives reached out to the related service provider for assistance and provided the required legal paperwork to obtain the requested information. While awaiting the results of this request, the call on September 18 was placed.
After an appeal to expedite the request, detectives obtained an address associated with the calls' digital service.
Using this information, detectives were able to identify two juvenile suspects in this case who attend the involved schools. After speaking with the two involved juveniles and their parent about the incidents, the juveniles admitted to placing the calls to both schools. Multiple cell phones were recovered from a disposal location disclosed by the juveniles.
In accordance with North Carolina Statues involving juveniles, information from the investigation and the involved juveniles will be forwarded to Juvenile Court Services for review for possible charges of Communicating a Threat of Mass Violence on Educational Property.
The juveniles will also face school disciplinary action as determined by MGSD.
The Mooresville Police Department expressed its appreciation for the assistance of the Mooresville Graded School District, the Iredell County Sheriff's Office, the Cabarrus County Sheriff's Office, and the N.C. State Bureau of Investigation during this investigation.