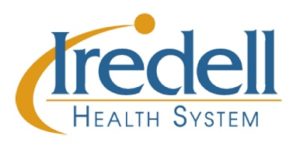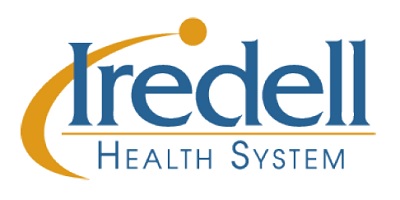 Special to Iredell Free News
Forgetfulness can be a normal part of aging. We all have forgotten where we parked the car, or have occasionally missed a doctor's appointment. However, serious memory problems may signal something more worrisome than normal age-related changes — Alzheimer's disease.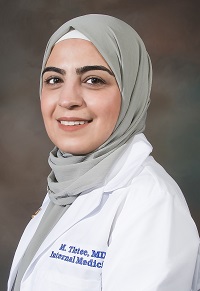 Alzheimer's disease is an irreversible, degenerative brain disorder that primarily impacts memory, cognition, and behavior. According to the Alzheimer's Association, 6.7 million Americans are living with Alzheimer's, and that number is expected to grow to nearly 13 million by 2050.
Alzheimer's is a progressive disease, meaning that signs and symptoms may be mild at first, but they will continue to get worse over time. Like with many chronic diseases, recognizing the signs of Alzheimer's early is key.
"If Alzheimer's disease is detected early, particularly in its initial states, it will prompt medical intervention and initiation of treatments that can effectively slow down the disease's progression. Additionally, it aids patients and their families in making essential adjustments to sustain a higher quality of life for an extended period," said Dr. Maria Tletee, a physician at Iredell Internal Medicine.
September is World Alzheimer's Month, a time to raise awareness of the disease and its early symptoms.
Stages of Alzheimer's Disease
Alzheimer's disease is often categorized into three stages: early (mild), middle (moderate), and late (severe).
♦ In the early stage of Alzheimer's, individuals may experience mild memory lapses and small changes in their thinking.
"In this stage, they can generally manage their daily activities independently, but occasionally they might forget names or lose track of time. While symptoms may not be readily apparent, close family and friends may start to notice these changes," said Tletee.
♦ The middle stage is when signs and symptoms become more obvious. It is typically the longest stage and can last for many years.
"Individuals in the middle stage of Alzheimer's may encounter difficulties with tasks like dressing or cooking, and behavioral changes may emerge. Assistance with daily living activities often becomes necessary during this phase," said Tletee
♦ In the final stage of the disease, late-stage Alzheimer's, dementia symptoms are severe and unmistakable. Individuals in this stage will experience cognitive decline and severe memory loss. Communication and mobility are also significantly impaired, and individuals will require continuous assistance with daily personal care.
The earlier you can catch Alzheimer's disease, the earlier you or a loved one can get treatment that can potentially slow the progression of the disease and improve quality of life.
Signs of Alzheimer's
Recognizing the early signs of Alzheimer's disease can be challenging because everyone experiences some degree of memory loss as they age, but there are some distinctions.
Below, Tletee lists some of the most common early signs of Alzheimer's and examples of normal age-related forgetfulness.
1. Memory Loss
Memory loss, like frequent forgetfulness, especially regarding recent events, is one of the most noticeable early symptoms of Alzheimer's. For instance, someone might struggle to recall where
they placed their keys or the names of familiar people.
Normal age-related changes: Occasional forgetfulness of names or appointments, but remembering them later.
2. Difficulty with planning and problem-solving
Everyday problem-solving, such as managing finances or following a recipe, becomes more challenging.
Normal age-related changes: Occasional errors in managing finances, but are still able to handle bills effectively.
3. Trouble with familiar tasks
Simple tasks may become daunting, such as getting lost while driving to familiar locations. Normal age-related changes: It may take a bit longer to complete tasks, but without getting lost.
4. Confusion with time and places
Individuals may experience disorientation regarding date, time, or locations. For example, a person may forget the day of the week or fail to recognize their own neighborhood.
Normal age-related changes: Individuals may occasionally forget the day of the week, but later recall it.
5. Changes in judgment and decision-making
Individuals may demonstrate poor decision-making, such as giving money to telemarketers.
Normal age-related changes: Occasional poor decisions are normal, but not to a degree that significantly impacts daily life.
Noticing Alzheimer's Signs in a Loved One
Noticing the signs of Alzheimer's in a loved one can be overwhelming and emotional. But it's important to approach the situation with sensitivity and care. Below, Tletee provides a few steps to consider.
Encourage your loved one to seek the advice of a healthcare professional. Early diagnosis can lead to appropriate treatment and support.
♦ Learn more about Alzheimer's disease and its progression. Understanding the condition can empower you to provide better care.
♦ Make necessary adjustments at home. Ensure their safety by adapting the living environment as needed.
♦ Maintain enjoyable activities and quality time. While it can be challenging, strive to engage in activities your loved one enjoys and spend quality time together.
"Keep in mind that Alzheimer's disease is a progressive condition, and providing care can be demanding. Seeking professional guidance and support from healthcare providers can make a significant difference in your journey of caring for a loved one with Alzheimer's," said Tletee.
LEARN MORE
Tletee practices at Iredell Internal Medicine, located at 757 Bryant Street in Statesville, and is accepting new patients. If you would like to schedule your next appointment with Dr. Maria Tletee, call the office at 704-873-5658.
About Iredell Health System
Iredell Health System includes Iredell Memorial Hospital; Iredell Mooresville; two urgent care centers; Iredell Home Health; Iredell Wound Care & Hyperbaric Center; Community and Corporate Wellness; Occupational Medicine; the Iredell Physician Network and more. Iredell Memorial Hospital is the largest and only nonprofit hospital in Iredell County. The comprehensive healthcare facility has 247 beds; more than 1,800 employees; and has 260 physicians representing various specialties. Centers of excellence include Women's and Children's; Cardiovascular; Cancer; Surgical Services and Wellness & Prevention. The Health System's second campus, Iredell Mooresville, is home to the area's only 24-hour urgent care facility, as well as an ambulatory surgery center, imaging center, rehabilitation services, and physician practices. The mission of Iredell Health System is to inspire wellbeing. For a comprehensive list of services and programs, visit www.iredellhealth.org.