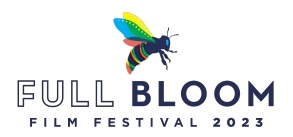 Special to Iredell Free News
Full Bloom Film Festival is thrilled to announce this year's spectacular lineup of films for its highly anticipated eighth year.
After extensive deliberation, the Full Bloom Film Festival film review committee has selected a total of 45 films out of 140 submissions. This year's event will feature diverse, awe-inspiring films representing 13 different countries.
From September 7–9, film enthusiasts, filmmakers, and local supporters will gather in the heart of Downtown Statesville to experience the magic of film. This year's festival will feature eight animations, four documentary features, four narrative features, nine short documentaries, and 20 short narrative films.
Among the documentaries is "Rockie Lynne: Where I belong." The film, directed by JC Summerford, chronicles the life of local country musician Rockie Lynne.
"We are absolutely over the moon to present this year's incredible selection of films," said Charles Ashe, Full Bloom Film Festival chair. "We received an overwhelming number of outstanding submissions, and the final film lineup truly reflects the talent, creativity, and diversity this festival has to offer."
The Full Bloom Film Festival team expressed its appreciation to the Statesville Convention Visitors Bureau for its generous support as this year's title sponsor. "Together, we are cultivating a flourishing cultural landscape that puts Statesville on the map as a vibrant hub for creativity," the FBFF said.
LEARN MORE
To review this year's film lineup visit www.fullbloomfilmfestival.org/2023-films.
About Full Bloom Film Festival
The Full Bloom Film Festival is a program hosted by the nonprofit Iredell Arts Council. By celebrating the art of cinema Full Bloom Film Festival provides a platform for emerging and established filmmakers from around the world. With a commitment to showcasing diverse stories, fostering creativity, and engaging with the community, the festival aims to inspire and entertain audiences from all over.