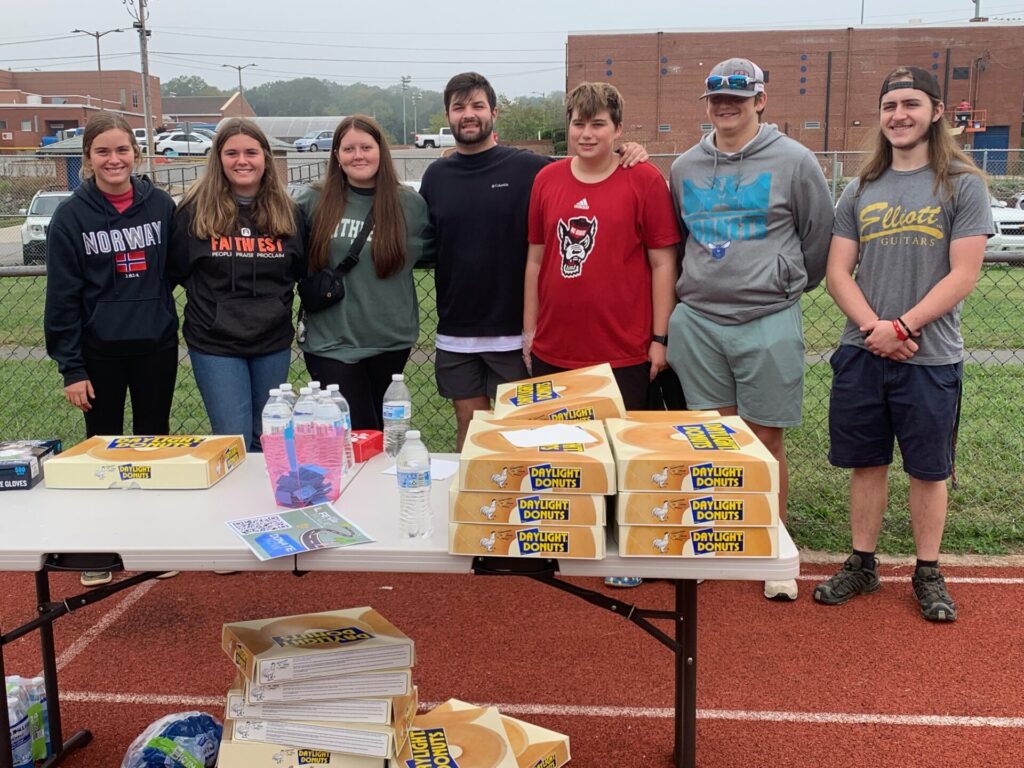 BY BRANDON TEMPLETON
The Pregnancy Resource Center of Statesville provides support and services for about 500 women each year.
On Saturday, people from across the Iredell County participated in the 2023 Life Walk at Statesville High School to help raise money for the nonprofit.
Themed "God Formed Us and Knew Us in the Womb," the morning event was full of love and respect for unborn lives. Games, educational tables, and other activities focused on God's plan for life.
Executive Director Victoria Miglin said this year's turnout was larger than last year's.
The purpose of the walk, she explained, is to empower everyone from young girls to grown women.
"It's always a fundraiser to empower more moms with healthy choices," she said.
Speaking of the women who are faced with unexpected or unwanted pregnancies, Miglin said the center sees around 500 pregnant women every year. Around 300 women benefit from classes and resources.
The center not only informs women about their options, but also offers judgment-free support, prayer, Bible study groups, referrals, education, and supplies.
The goal is to help them see the value of the little lives growing inside them.
"We all have to agree that fewer abortions are better for the community," she said.
Miglin believes the program is working is accomplishing its mission.
"This year we had 59 abortion-minded women choose life," she said.
The center continues to assist the mothers until their babies are at least one year old.
"We surround our mothers with a circle of care by helping her be the best mother she can be," Miglin shared.
The center also provides support for middle and high school-aged girls with a mentor program called TruthGirlz. Currently, 11 middle schools and eight high schools participate, along with the Boys & Girls Club of the Piedmont.
Each week, groups of girls meet to fellowship through scripture and snacks, and they're helped to be the best they can be too. They are provided with activities and crafts, and guest speakers steer them toward positive life choices.
Lori Weatherman, a member of Western Avenue Baptist, has helped with the fundraiser for four years now.
Although there are many reasons why the walk is important, one stands out for her — saving lives.
"It's about getting the word of life out there, and that there's options," she said. "That baby that's in their stomach was designed specifically by God. It's awesome to come out and see people support life."
The fundraiser runs through the end of October. Anyone who'd like to participate can contact to the Pregnancy Resource Center of Statesville at (704) 871-0338.
Photo Gallery