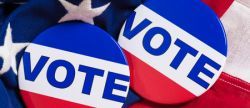 To the Editor:
It is with great pleasure that I write this letter to express my support for Amy Lawton's candidacy for the Ward 4 seat on the Statesville City Council. I have observed Amy's leadership and tireless efforts toward bettering our community during her first term.
Amy is the ideal person to continue driving positive change for our city. One of Amy's remarkable achievements during her first term has been her commitment to maintaining low property taxes for city residents and business owners. Recognizing the financial challenges faced by many families and businesses, Amy has tirelessly advocated for fiscal responsibility and efficient use of resources. She collaborates with fellow council members to ensure that every tax dollar is spent wisely, allowing for essential services to be provided without placing an undue burden on the community.
Moreover, Amy has made significant contributions to the city's crime prevention initiatives. Understanding the importance of safety and wellbeing for all citizens, she worked diligently to support and enhance programs aimed at reducing crime rates and increasing community engagement. Her proactive approach towards addressing the root causes of crime and promoting effective partnerships with local law enforcement agencies showcases her commitment to the security and prosperity of our community.
Furthermore, Amy is a strong advocate for economic development, which is evident in the impressive $1.1 billion of industrial development that has occurred or is in the works in our city. Her support for attracting and retaining businesses has led to an increase in job opportunities, economic growth, and a stronger local economy. Amy recognizes the importance of a thriving business community in creating a sustainable future for Statesville, and her efforts have proven to be instrumental in driving this progress. It is also worth highlighting the recent 8 percent salary increase approved by the council for all city employees, demonstrating Amy's commitment to fair compensation for those who serve our community. She recognizes the importance of valuing and investing in our employees, who play a vital role in ensuring quality services for residents. This increase not only boosts morale but also attracts and retains talented individuals who contribute to the effective functioning of our city.
In conclusion, Amy Lawton's stellar record during her first term as a council member makes her an exemplary candidate for re-election. Her passion for our community, strong leadership skills, and ability to effect positive change make her the ideal choice to represent Ward 4. I encourage you to vote for her in the October 10 election.
Amanda Clendenin
Statesville