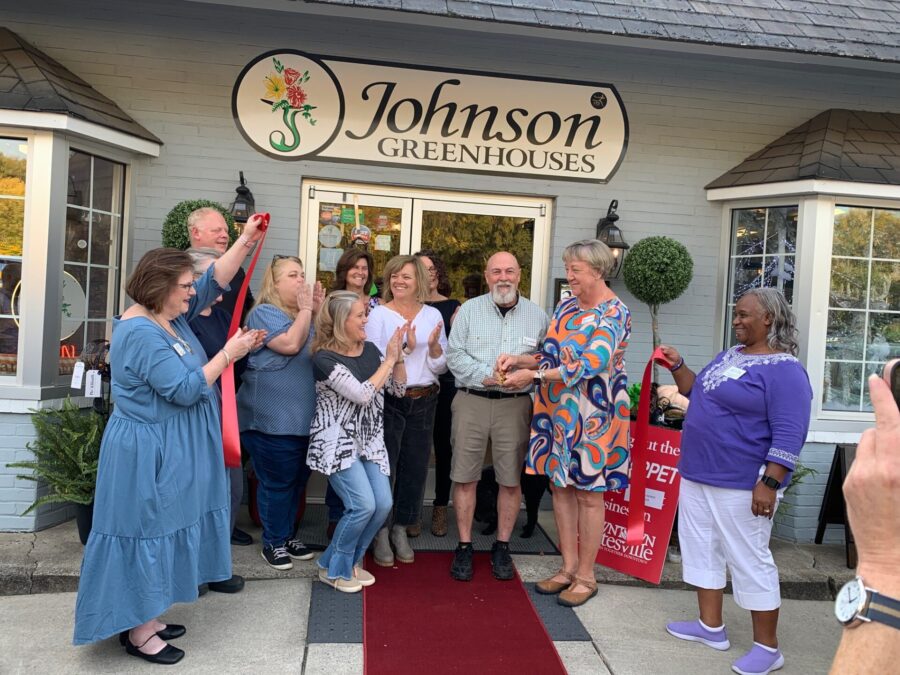 BY BRANDY TEMPLETON
The Greater Statesville Chamber of Commerce helped its oldest member, Johnson Greenhouses, celebrate its 90th anniversary on Thursday.
Owners Ron and Cheryl Matthews were delighted to welcome the community for the event, which included refreshments from area businesses.
"Ninety years ago, we were just a twinkle in somebody's eye. We started as part of Johnson Funeral Home, before Karl opened his greenhouses," Ron said.
In 1933, Karl Kirkman Sr. sold his share of the funeral home and opened his greenhouses in Statesville.
"They were located at Broad Street and Race Street where Mitchell's science building is now."
In 1972, the business moved to its current location on 204 Salisbury Road.
In 1987, Ron joined the business as holiday help working with his friend, Karl "Kirkie" Kirkman Jr. In 2010, Ron and Cheryl became partners. They purchased the business outright in 2015.
A former math teacher, Ron said he loves making floral arrangements.
"I can't draw, but I can see it," he shared. "It's my release. It's my creative side that I can use."
He also enjoys working with his wife and their team.
"The plus is I get to work with my wife everyday. What can be better than that?" Ron said. "We have a top-notch group of designers and sales people. They have helpful personalities, they're kind and friendly, and they help make us who we are."
Ron and Cheryl are involved in the community and enjoy sponsoring youth activities and events.
"We do give back to the community — mostly by silently partnering," he said. "As much as we give back to the community, they keep us where we are."
Cheryl frequently goes to industry shows to purchase unique gifts for the shop.
"She doesn't buy in large quantities because we want them to be new, not sitting on a shelf. We're always changing it up. Everything's fresh to keep it moving," Ron said.
Ron hopes to keep building relationships and serving the Statesville community.
"We are where we are," he said. "We continue to seek customer input and be customer – driven."