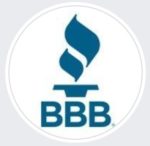 Special to Iredell Free News
A study by the Better Business Bureau finds that while people in North America struggle to pay trillions of dollars in debt, some look for help from companies promising to help reduce or eliminate their debt or fix their credit score. And some of these companies make big promises, but rarely deliver, leaving people further in debt.
The 2023 study, "Credit Repair and Debt Relief: BBB finds some companies fail to deliver on big promises," examines debt relief, debt consolidation and credit repair industries, finding a pattern of high fees and overstated promises from predatory companies. BBB has reviewed over 11,000 complaints and a thousand negative reviews about debt and credit assistance, which reveal a pattern of misleading and sometimes fraudulent claims, especially among a group of companies headquartered in the American west.
Consumers told BBB stories about how their dedication to plans proposed by these companies — meant to boost their credit scores or reduce crushing debt — left them worse off.
A Charlotte woman told BBB she hired a credit repair company and was guaranteed she would have everything taken care of within 90 days, or her money would be refunded. Unfortunately, 90 days came and went and she never received a refund or any improvement in her credit score.
While some consumers report positive experiences with the credit and debt assistance industry, this study shows there are negative patterns reported by consumers to BBB about companies in the industry, and outright scams designed to deceive and take money from consumers.
Debt is not inherently bad, but millions of Americans can find themselves underwater as monthly payments and interest stack up. When emergencies strike or monthly paychecks don't add up, missed payments result in late fees, plummeting credit scores and further economic distress.
Key findings
Predatory debt relief, consolidation, and credit repair companies advertise quick and extensive fixes for low credit scores and defaulted debt, but the ability to enact change is often much more limited than implied. Consumers report to BBB the mounting fees for debt relief programs and lackluster results from credit repair businesses have lost them thousands of dollars and left them worse off than before.
Many of the services offered by credit and debt assistance companies can be done by consumers themselves. However, difficulty in understanding their options, lack of know-how or a time crunch and other issues can lead some consumers to seek assistance.
Tips
BBB offers tips for consumers considering debt relief or credit repair:
● Use AnnualCreditReport.com to get a free credit report.
● Don't pay or provide payment information until service is rendered.
● Critically examine any guarantee made. Few, if any, companies can ensure a credit or debt company will agree to negotiate with them or adjust reports.
● If you are in default, call debt holders yourself and attempt to negotiate a lower debt payment.
● Check monthly bank statements to avoid recurring charges from companies.
● Search online for free information.
● Don't be rushed. Unscrupulous businesses and scammers both use high-pressure tactics.
● Avoid giving away personal banking information until you are 100% certain a company is legitimate.
● Refuse to work with companies that won't tell you your rights when it comes to credit repair or debt
relief.
● Be wary of anyone claiming to be associated with a government agency.