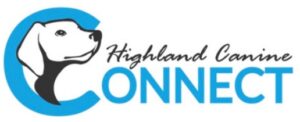 Special to Iredell Free News
Highland Canine Connect announces its expanded annual nonprofit event on October 7. The Cornhole Fundraiser and Festival has turned into a popular annual tradition, attracting hundreds of visitors for a day of family fun benefiting the organization's important mission of transforming lives through the power of canine connections.
"Highland Canine Connect's annual fundraiser is a can't miss event, and this year promises to be no different! The cornhole tournament is always popular – we look forward to welcoming back previous entrants and meeting new teams in this year's edition," says Jason Purgason, president of Highland Canine Training. "For 2023, we have an exciting addition to the fundraiser — a classic car show. I am certain this will be of interest to many people in the area. We'll be handing out awards in a wide variety of categories, and we can't wait to see the range of vehicles that people bring to the event."
The festival, which begins at 12 noon, is free to the public and will be held at Highland Canine Training, located at 162 Early Lane, Harmony.
In addition to the cornhole tournament and car show, the day will feature a variety of popular food and beverage trucks, local vendors, live music, kids' activities, dog dock diving, and other exhibitions.
Proceeds from the event help fund therapy dog programs in nursing homes and schools, therapy dog pediatric grief programs, service dog donations for differently abled children and adults, as well as working dogs for our nation's law enforcement and military.
"Many older residents at nursing homes suffer from loneliness and are aching for friendship with people and dogs. Our volunteers build these valuable connections by spending time at the nursing home and allowing the dogs to be petted and loved by the residents," explains Erin Purgason, Highland Canine Connect founder. "Not only do therapy dogs in our program help older people in our community; at the other end of the scale, our School Reading Program has proven to be a great way for children to build confidence in their reading skills. The feedback from teachers has been overwhelmingly positive."
Highland Canine Connect's initiatives could not happen without the time, dedication, and financial support of the community. The October event is crucial to generate the necessary funds to support the organization's mission and programs throughout the year.
"Highland Canine professional dog trainers donate their time to provide service dogs and working dogs to those who may be overlooked by many vendors. For example, single-parent homes; older individuals; smaller police departments; or search and rescue volunteers. For varying reasons, these groups may be unable to access the funding required to purchase a service dog or working dog or may struggle to be approved for other reasons. Our mission is to open up opportunities for these groups to ensure we can offer a helping paw and support wherever we can," Erin explained.
LEARN MORE
For more information about tournament and car show entries, or vendors and sponsorships opportunities, contact Highland Canine Connect at connect@highlandcanine.com or (704) 500-8367.