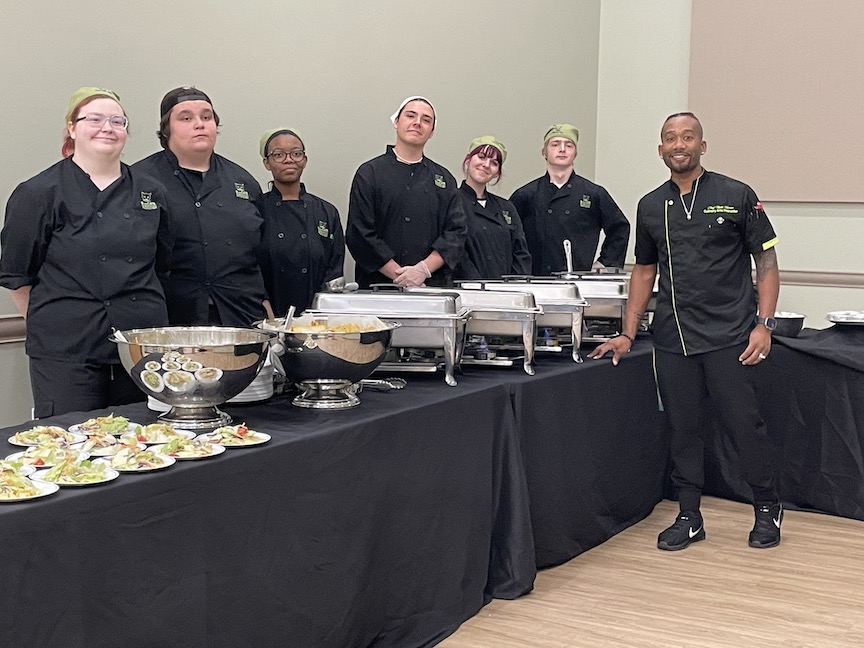 BY KARISSA MILLER
When State Superintendent Catherine Truitt and senior staff from the N.C. Department of Public Instruction toured Iredell-Statesville Schools recently, district officials provided their guests with a meal to remember.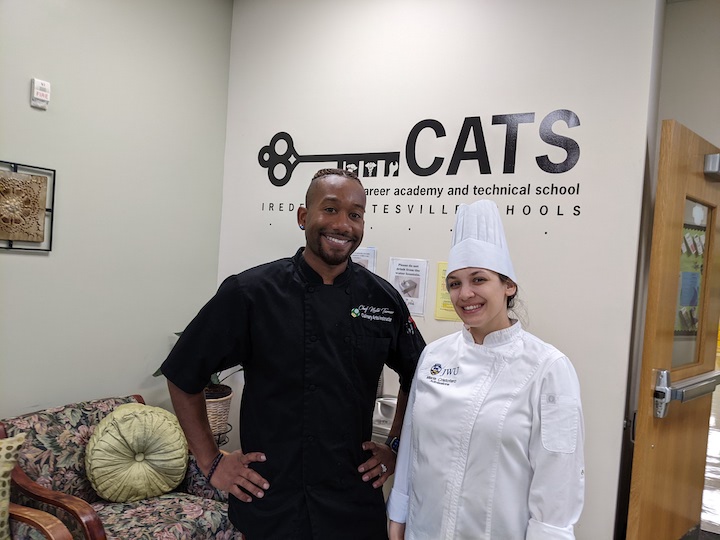 Career Academy and Technical School culinary students showcased their skills with an Italian pasta dish, salad, sides and crème brûlée. Students created the dishes under the guidance of CATS teacher and chef Nate Turner and special guest chef Maria Cristofero from Johnson & Wales University.
About Chef Cristofero
Coming from a huge Italian American family, Cristofero was introduced to culinary arts at a very early age. Her grandmother would let her help in the kitchen at just three years old. It was then that she truly fell in love with it.
When it came time to figure out what she wanted to do for the rest of her life, the answer was simple. She was going to become a pastry chef, and she was going to go to Johnson & Wales.
That dream was achieved in 2014 when she was accepted to the Providence, R.I., campus. She graduated with her associates degree in Baking and Pastry Arts in May of 2017, and would go on to receive her Bachelor's Degree in Food and Beverage Industry Management in February of 2019.
In March of that same year, she began her career journey as an assistant manager with FLIK Hospitality Group in Ossining, N.Y. She was in charge of overseeing the daily operations of an assisted living facility for retired Catholic priests and brothers. She worked there until April of 2021 when her family decided to move to South Carolina.
Despite not having a job, Cristofero decided to take a leap of faith. When she first moved down to South Carolina, she began to substitute teach for the Fort Mill School District.
That job led her to realize her passion for the education side of things. Luckily for her, her alma mater was hiring, and she hasn't looked back since.
As an admissions classroom presenter, she travels to various high schools and tech programs in North Carolina, South Carolina, and Virginia areas on behalf of Johnson & Wales University.
The best part of her job is getting to make a difference in the lives of the students she meets. She wants every student she interacts with to recognize that they can be anything that they want to be.