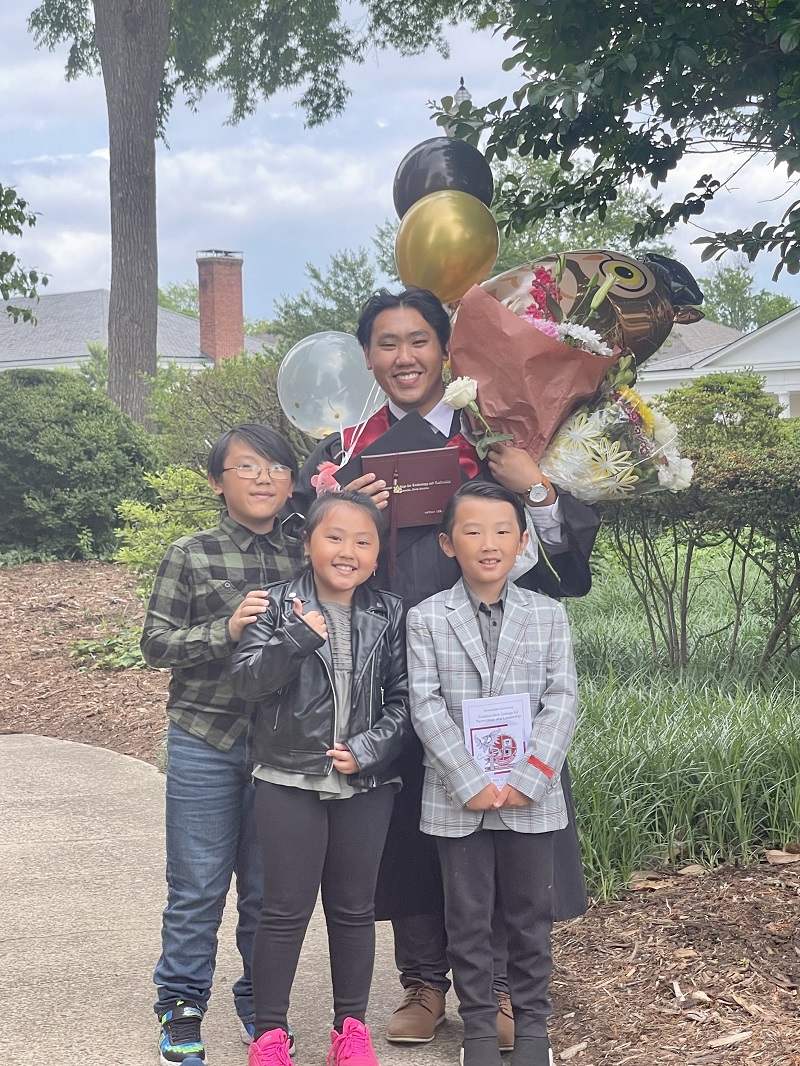 BY KIM McKINNEY
Thirty-six students graduated from the Collaborative College for Technology and Leadership on Friday afternoon. Their commencement ceremony was held inside Shearer Hall on the Mitchell Community College campus in Statesville.
All of the early college students obtained their high school diplomas, and 94 percent are expected to receive their associate degree by the end of the summer.
As a group, they have been awarded more than $1.3 million in grants and scholarships.
During the ceremony, graduate Ara Alvarez praised the Class of 2023 for their personal growth and effort over the past five years.
"With our individual strength, combined with the strength of our community, the 2023 graduates are well-rounded, hard-working members of society," Alvarez said.
Student speaker Jessica Dharanendiran compared the journey of her classmates to the weather and reminded them to continue to be thankful for both sun and rain and other changes in atmosphere.
Student speaker Kristina Moore borrowed an idea from newsman Tom Brokaw and expanded upon it.
"I prefer to think of this ticket (diploma) as a passport to our future, yes, but also as our passport to change the world," she said.
Tony Lellie, Career and Technical Education teacher at the school, was the guest speaker. He plans to retire or, as he prefers to think of it, "commence" like his students, leaning on the definition "to begin."
Leslie shared with students his three goals:
♦ To bring honor to God;
♦ To choose not to dwell on the past; and
♦ To be deliberate to live each day in the moment.
What's in store for the future of these students?
Principal Teri Hutchens proudly shared 64 percent will continue their studies at a university, 8 percent will continue at another school of higher education, 14 percent will join the workforce, and one will join the U.S. Army.
Photos