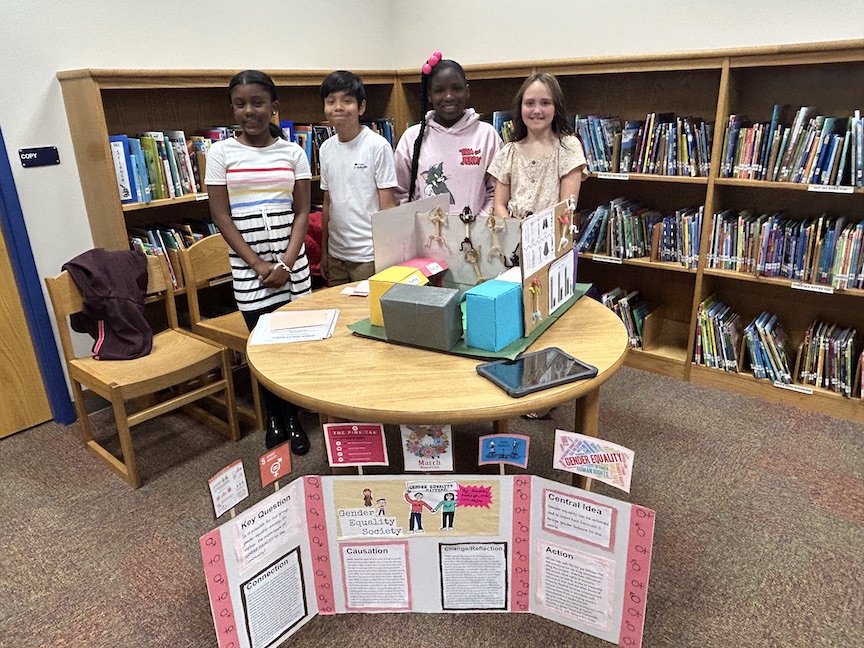 BY KARISSA MILLER
Student at Cloverleaf Elementary, an International Baccalaureate World School, conducted research on projects of their own interest related to the United Nations' sustainable development goals.
Students started off by learning about each of these 17 goals before starting their own inquiry into the topic.
On Friday morning, Cloverleaf students hosted their fifth-grade exhibition, where they shared their research on a global topic in an effort to figure out how to take action and bring attention to the issue.
Students displayed their findings on tri-fold presentation boards and their digital devices. Younger students, faculty and parents stopped by to learn from the experts.
Fifth-graders used the IB approach of learning, which engages students to think critically while encouraging them to reflect and take action.
Topics ranged from pollution of oceans, land and air quality, school lunches, military burn pits, and "pink tax" issues to the high cost of illiteracy and positive vs. negative body image.
The teachers and staff said they are proud of these students for their hard work and for choosing topics that matter to them.
Photo Gallery