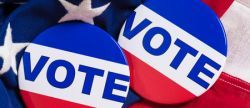 EDITOR'S NOTE: This article is part of a series about the upcoming Troutman Town Council election.
BY DEBBIE PAGE
Troutman Town Council candidate Matt Crates, vying for for one of two open council seats, said he has "an idea on how to keep the small town charm of Troutman, while preparing for the future growth."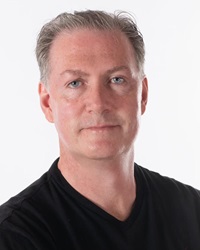 Crates, who is married to photographer Lisa Crates, previously worked for the City of Charlotte so he understands the operation of city government. He graduated from Purdue University with an undergraduate degree in management, which "helps with my soft skills to listen to people and organize."
"Beyond that, my day job driving innovation at a large corporation should help me organize the aggressive development plans" Crates envisions for Troutman.
The town has a favorable central location between several economic centers and near interstates to transport goods, and Crates has ideas to draw more economic development.
"One main concern many citizens within Troutman have expressed is that the town is more of a pass-through rather than a destination. If elected for Troutman Council, I would work to create an economic plan that embraces people visiting Lake Norman State Park, going to Statesville, Mooresville, or even Charlotte to come into Troutman rather than just traveling through," he said.
Crates envisions moving current industries across from the depot to a modern industrial park on the outskirts of town through state, local, city, and state incentives. This change would help create a town center to complement the Barium Springs development, the Food Lion location, and help the current businesses in the same area.
"This could encourage new development similar to Birkdale in Huntersville. This sounds aggressive and bold, but now is the time to be bold, not once all the currently planned development is completed," he said.
To address tight space in Town Hall, Crates thinks leasing or developing a city center should be pursued while also being financially responsible for the taxpayers, not necessarily purchasing old residential houses that need renovating.
"During my professional career, I have worked for various government entities, including the State of Delaware, the Department of Defense, and the City of Charlotte in unusual office spaces, including deserted malls, old bases, shared open spaces, closets, and many other odd spaces, so I completely sympathize with the employees," he explained.
Roads and traffic are a continuing headache in Troutman, and Crates believes "the first step would be to perform a complete traffic study for Troutman, Main Street, and areas around South Iredell High School, plus any newly planned developments."
After reviewing the study with citizens, the town could submit it to the NCDOT and planning and federal agencies to get access to rural development grants to address the study findings.
"This could result in developing more lanes down Main Street, Wagner Street, the high school area, and the fairgrounds. This investment in road infrastructure could bring more events to and back to the fairgrounds, like the balloon festival."
With new subdivisions popping up all over, Crates believes Troutman can utilize "smart growth" and expand its tax base by adding more large-scale commercial development and businesses without losing its small-town charm.
He believes the first step would involve completing some of the aggressive redevelopment ideas and the traffic solutions he proposed. Crates would also "reach out to people like Mike Todd, Travis Elliot, and others to understand what they would like to see Troutman look like after the redevelopment."
He also believes the current planning committee can complete development "in the vision the people who have been here their entire life would like to see in Troutman."
To promote transparency in government operation and decision-making and community engagement in local government, Crates said he would plan "routine meet-up sessions called "Coffee, Cops, and Council."
"This would be a combined series of meet-ups at different places, either monthly or bi-monthly, to discuss issues that are important to Troutman citizens. There could be a straw man agenda for each, but I would rely heavily upon the citizens to drive the agendas."
To further engage with citizens in all age groups, Crates will continue his work with the Children's Hope Alliance and expand that.
"For teens, I would love to visit schools in the area to probe their minds or start a youth pickleball or kickball league in association with the Iredell Recreation Center, something fun that can engage teens, police, and politicians."
With the town limits spreading to more non-contiguous areas, Crates favors switching to district voting for Town Council to ensure all community areas with differing needs and concerns are effectively represented on the council.
"If the city services an area in any way, those citizens should have a say in the services and service providers," he explained.
If the town suddenly got a large windfall, Crates "would use the current building that the council meets at as a community building and look for another space for the town's official business until developing a larger government complex. This could include using some of the other residential space the town has already purchased."
Troutman has several empty buildings and storefronts that need commercial and business tenants to help the town's appearance and economy. As a council member, Crates would propose "using some of those spaces as town informational centers where in the short-term businesses and individuals can gather information about Troutman and the future plans for the town."
He also proposed using additional tax revenues to renovate the spaces to lease back to businesses.
In terms of public safety, Crates believes the main issue is crime related to property. "There is no one specific way to address this other than increasing police involvement in the town," he said.
"This means more police and more patrols, but it could also include adding amenities for people to participate in activities at ESC park. This could include adding pickleball courts, kickball, and possibility a skate park somewhere that gives people other things to do other than commit property-related crimes."
The town currently purchases sewer capacity from and water from outside sources, with no control over the rising costs of these outside sources.
"If the growth continues, looking to the creation of a town utilities department to look at alternatives that are short of building a water filtration facility could be the first step," he said.