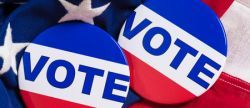 EDITOR'S NOTE: This article is part of a series about the upcoming Troutman Town Council election.
BY DEBBIE PAGE
At Troutman Town Council meetings, Eddie Nau's law enforcement background is evident as he questions and investigates the matters coming before council or issues constituents bring to his attention.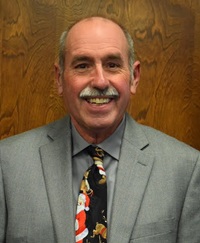 Nau, who is seeking re-election to the Council, wants to continue working for the town's citizens.
"I hope most of the citizens feel I have done a good job and am worthy of another vote," he said.
Nau is proud of the dollars that he helped bring into the town from this year's state budget.
"The mayor, Councilman Harris, the town manager, and I, along with Representatives Jeff McNeely, Grey Mills, and Mitchell Setzer and Senator Vickie Sawyer, were able to get $14 million in funding," he said,
Nau said he devoted significant time championing Troutman's need for these funds. Additional funding will be needed for a new Town Hall and a standalone police department, he said.
"In my first term, I did what I had promised voters last election. If they give me another four years, I will continue to work hard for them all."
Nau has 21 years experience in the law enforcement field and was a 911 first responder. He also has over 30 years experience as a volunteer firefighter.
Currently, he has 17 years experience in the Guest Services field as a supervisor of over 100 people at Bank of America Stadium. He has 17 years experience in security for NASCAR facilities, keeping both fans and competitors safe.
This experience has served him well on the council. "I am a loyal, committed, and caring citizen and leader," he said.
Nau's passion is for economic development to strengthen Troutman's tax base and keep property taxes for residents low as possible. Working with the Iredell County Economic Development Corporation, the town recently approved the North Fork Business Park, which Nau said is already being considered as a building location by two different NASCAR teams.
"Anytime new businesses come, we want it to be upper range of the salary scale. Offering incentives to such businesses makes sense in some cases. In others, it does not as the total package would not be long-term advantageous to our citizens," Nau said.
A group of citizens, including business owners, former council members, and staff has reviewed the town's Land Use Plan and identified areas of growth for large scale areas.
"If the county spends their $16 million on redoing the fairgrounds as promised, this will help fit that area as well," Nau said.
Nau said growing water and sewer needs are being handled with neighbors in the City of Statesville and the Town of Mooresville. State representatives and the municipalities "are working together for the citizens' best interest regarding water and sewer," he said.
Nau believes citizens' demand for services and entrepreneurship will help fill currently empty commercial spaces.
"Following the (Strategic Master) plan for parts of downtown being pedestrian or foot traffic only would help," he said. "We have already begun acquiring properties in this plan. All are rented and will continue to be in the next 10 years or so. The town also purchased two of the three units of what used to be called "The Percolator" restaurant building, and we have been remodeling them."
The two downstairs spaces will be utilized by retail or food service places. The upstairs will be residential but more modern and up-to-date, Nau said,
With more population comes growing pains for the town staff as well. The crowded Town Hall has been discussed since Nau was first elected four years ago.
"There simply was no plan in place to do anything about it. In the last three years, I, with the rest of the Town Council, supported buying property near our current Town Hall location."
"One of those houses was remodeled and brought up to standards and is now used for our planning department. Another is actually rented out to a citizen. I understand with growth, you have to have space for employees to work as the workforce also will grow."
"I support building a new Town Hall, as has been discussed publicly, on the parcels we purchased. In this immediate budget year, we began saving over a million dollars to go towards the cost of a new Town Hall."
The plan calls for the current Town Hall to be remodeled for the town police department.
"We have also purchased property like the insurance office off Wagner Street where we offer passport services with part-time employees. As a town, we needed that property based upon (the Strategic Master) plan local business owners, other citizens, and Town Council approved some seven or eight years ago."
"The passport service actually makes a profit for the Town and pays for the cost of that building. It houses our HR director and will soon house another administrative position," Nau said.
Nau recognizes Troutman's traffic woes are increasing with growth. He has voiced his concerns with Sawyer and McNeely, who sit on the legislative committees overseeing the NCDOT.
"I encourage all citizens to help me in contacting our state elected officials from this area with actual videos and fact-based stories so they can use that in Raleigh for our benefit," Nau said.
The council recently identified areas on certain town streets on which drivers are being unsafe. Town staff will soon be placing speed bumps and traffic tables to slow traffic.
The council and staff has also identified town-owned streets which need to be replaced or repaired on a regular schedule.
Nau supports transparency in council decisions and is actively involved in the community. "We conduct town business openly and regularly at Town Hall. I am not aware of any citizen's question that has not been answered," he said,
"Since being on Town Council, we have updated our social presence by having our meetings streamed and recorded on YouTube," he said. "We have not left town to do any retreats or workshops. We have kept them all local so anyone can attend."
During the past four years, Nau has visited many programs and events in his official capacity. "I will continue doing that if schedules allow. I also visit with people in person and at various town events."
Nau said he believes in supporting local business owners and speaks with many of them on a regular basis.
"I get direct feedback from being involved. I call them neighbors, and I will continue to visit them," he said.
If the town got a windfall, Nau would put the money towards the next town hall and police department since those two projects will have a huge price tag.
Nau believes the two biggest public safety issues in Troutman are adequate space for officers and school safety.
Nau says an effective law enforcement agency needs interview rooms in which they can record interrogations and space for proper evidence storage. They also need office space for supervisors, an adequate patrol room, and a training room.
"We have SRO officers and other police officers directing traffic in the mornings and afternoons. I think our chief, our SROs, and the department are handling this matter very well."