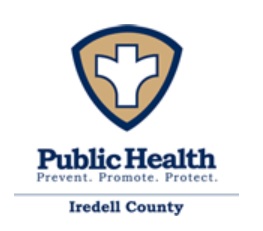 Special to Iredell Free News
As flu season approaches, the Iredell County Health Department is pleased to announce the availability of flu shots for the community. With the ongoing challenges presented by COVID-19, ensuring public health is important, and getting vaccinated against the flu is a crucial step in safeguarding the well-being of individuals and the community.
Flu shots have long been recognized as a vital tool in preventing the spread of influenza, a contagious respiratory illness that can lead to serious health complications and strain healthcare resources. This year, in particular, the merging of flu season with the ongoing spread of COVID-19 highlights the importance of taking proactive measures to protect oneself and others.
The Iredell County Health Department is dedicated to providing easy access to flu vaccinations, ensuring that community members can conveniently receive their shots in a safe and controlled environment. The immunization clinic follows stringent health and safety protocols to mitigate any potential risks associated with receiving vaccinations.
It is recommended that individuals ages six months and older, especially those with underlying health conditions, elderly individuals, pregnant women, and young children, get vaccinated against the flu.
The flu vaccine is a proven and effective way to reduce the severity of flu symptoms and prevent complications that could lead to hospitalization.
In addition to preparing for flu-season, the Iredell County Health Department will continue to monitor the number of COVID-19 cases using available surveillance data from our federal and state partners, and will continue to provide the public updates throughout the fall respiratory illness season. The Centers for Disease Control and Prevention (CDC) recommends everyone ages six months and older receive a COVID-19 vaccine or applicable booster. Individuals can safely receive their COVID-19 vaccine or booster the same day as their flu shot.
The Iredell County Health Department encourages everyone to take advantage of the availability of flu shots and prioritize their health and the health of those around them.
Flu shots are available from 8 a.m. to 4:30 p.m. Monday-Friday at the Statesville Health Department site, located at 318 Turnersburg Highway, Statesville, NC 28625, and at the Mooresville Health Department site, located at 610 E Center Avenue, Mooresville, NC 28115, on Tuesdays, by appointment only. To make an appointment at our Mooresville location, call 704-664-5281.