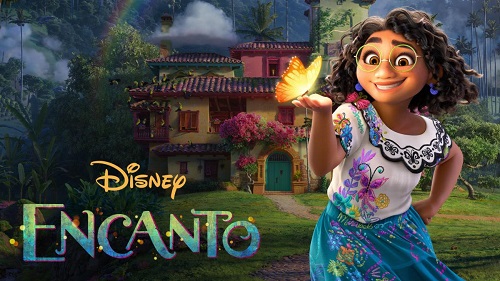 Special to Iredell Free News
The Full Bloom Film Festival will show "Encanto" as the first film of the 2023 film night series.
The film will screen on Tuesday, January 10, at 7 p.m. at the Iredell Arts Council, located at 203 S. Meeting Street in Statesville.
An animated Disney film, "Encanto" tells the story of the Madrigals, an extraordinary family who live hidden in the mountains of Colombia in a charmed place called the Encanto. The magic of the Encanto has blessed every child in the family with a unique gift — every child except Mirabel. However, she soon may be the Madrigals last hope when she discovers that the magic surrounding the Encanto is now in danger.
Tickets
Adult tickets $10, children under 10 with a paying adult are only $5! Ticket link: https://www.eventbrite.com/e/encanto-tickets-491807859547