FROM STAFF REPORTS
A Statesville man faces felony drug charges after being stopped by an Iredell County Sheriff's Office deputy for an equipment violation.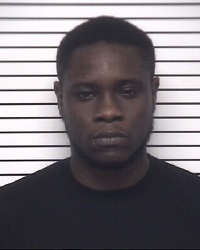 Sheriff Darren Campbell announced the arrest of Christopher David Quattlebaum, 30, of Gay Street Statesville, in a news release Thursday.
After Deputy C. Wilson conducted a traffic stop on a vehicle on West Debbie Lane on December 30, Deputy C. Moncus and Canine Bosco arrived on the scene to assist with conducting a search of the vehicle, Campbell said.
During the search, cocaine and drug paraphernalia were located, according to the news release.
Quattlebaum was arrested and transported to the Iredell County Detention Center, where he was charged with felony maintaining a vehicle for a controlled substance, felony possession of cocaine, and a misdemeanor drug offense.
Quattlebaum, who is currently on probation for felony possession of cocaine, was brought before Magistrate Thompson and was given a $7,500.00 secured bond on the new charges.
According to the ICSO, the suspect's criminal history includes the following charges: two counts of misdemeanor possession of drug paraphernalia, felony conspire to commit breaking and entering, felony larceny, two counts of misdemeanor possession of marijuana, two counts of felony sell or deliver a schedule II controlled substance, and two counts of felony possession of cocaine.