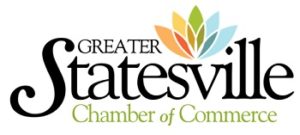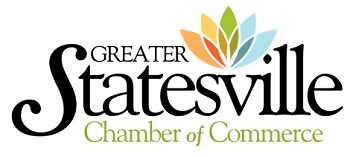 Special to Iredell Free News
The Greater Statesville Chamber will hold its Annual Meeting and Awards Banquet on Thursday, February 16, at 5:30 p.m. at the Statesville Civic Center.
The evening includes a networking reception, complete with complimentary local beer and wine, where members and guests can connect with influencers and political leaders in our area in a relaxed setting with a compelling keynote speaker and a celebration of our award recipients.
"It's our largest networking and recognition event of the year," remarked Shannon Viera, president of the chamber.
The Annual Meeting brings small businesses, non-profits, community partners and county leaders together into one room to celebrate and recognize the Chamber's year and the accomplishments of the community.
"It's a fun event and opportunity to be with key decision makers all in one room. We will be inspired by the words of our keynote speaker, D. Craig Horn who will set the tone for our year of business and community involvement."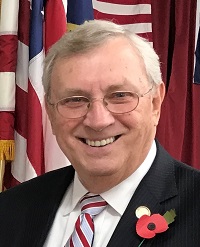 Horn has served in the military, worked in the highly competitive food distribution business, served in the N.C. House for 10 years, and is now the mayor of Weddington. Having such a diverse perspective helped Horn realize how integral public education is to our country's economic success. That has become his passion.
While in the N.C. General Assembly, Horn focused his time on the education system and education budgeting. He is very knowledgeable about the programs as well as the issues that face the number one workforce development program in the state, the K-12 public school system.
But it's Horn's passion for Winston Churchill that has provided him unique opportunities to study leadership and meet other great leaders. How many people can say they are friends with Winston Churchill's granddaughters? Horn will share his perspective on "Building Community," and how we can all be involved in that effort."
"When we spoke with Craig via Zoom he was dynamic and engaging. He's one of those sage men you want to spend hours sitting with chatting," said Viera. "He's going to be a fantastic addition to the annual meeting. He is witty, charming, and extremely knowledgeable."
The Chamber will be presenting awards in the following four categories:
♦ Citizen of the Year;
♦ Business of the Year – 25-plus employees;
♦ Business of the Year – Less than 25 employees;
♦ Community Impact Award (non-profit); and
♦ Ambassador of the Year
"We hope everyone will come celebrate with us for an evening of community and good food and drink," Ms. Viera concluded.
The Chamber is also seeking sponsors for this event.
Tickets
Tickets and tables can be purchased at Statesvillechamber.org/annual-meeting or by calling (704) 873-2892, Ext. 0.