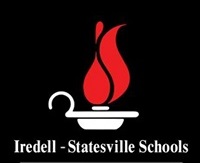 FROM STAFF REPORTS
A group of parents is spearheading an effort to raise money to help Iredell-Statesville Schools students who cannot afford to pay for breakfast and lunch on school days.
The group has launched "A Clean Slate for a Full Plate," a crowdfunding campaign to raise money for I-SS schools, which otherwise would have to cover the cost of the meals from their operating budgets.
The I-SS Board of Education has a policy that guarantees students are fed regardless of their ability to pay. During the first four months of the school year, students across the district racked up a $30,104 tab for school meals.
Jean Foster outlined the group's effort to help I-SS cover this expense during the board's meeting earlier this week.
"Basic human dignity mandates that we find a way to make sure students are fed and that the stress of how they pay for that isn't a burden they carry into their school days," she said.
And school administrators, Foster explained, shouldn't have to worry either.
"Teacher shortages, testing results, LETRS, school safety, behavior issues, celebrating wins, transportation, lesson plans … the duties of our school staff already seem infinite," she said. "They already have a full plate. They don't need a $30K debt to worry about."
Foster and the other organizers have worked with the I-SS Child Nutrition Department staff to raise money through Angel Link, a crowdfunding website.
The group set a goal of $30,105. As of Saturday, almost $900 had been donated. If donations exceed the goal, surplus funds would be used for future debt.
Foster asked I-SS board members, staff and others who attended the meeting to get behind the effort.
"We need your support for these efforts and for you to spread the word. Talk to your family and friends, your churches, your businesses, local community leaders. Talk to everyone and ask them to contribute and to spread the word," she said.
Want to Help?
Click HERE to make a secure donation through Angel Link.