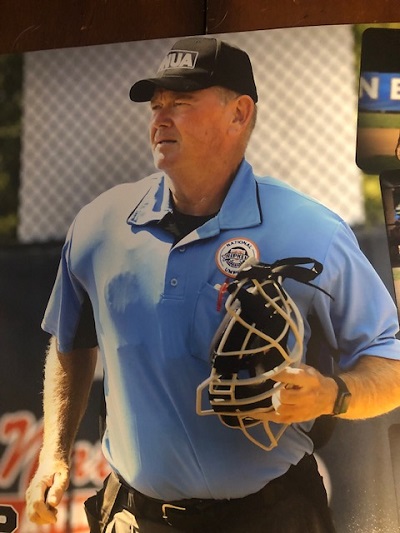 Special to Iredell Free News
Babe Ruth National has selected Wayne Harwell to serve as the Umpire in Chief for its 8-, 9- and 11-year-old World Series, which will be held in Ocala, Fla., on July 28 – August 7. He was also chosen to umpire the 8-year-old player pitch World Series in Cherry Hill, N.J., on August 11-20.
This will be Harwell's eight, ninth, tenth and 11th World Series during his umpiring career.
Harwell has been umpiring for 44 years at almost all levels of baseball. He has also led the Babe Ruth League of Iredell County for 33 years. He was instrumental in increasing the youth membership to over 1,000 players in 2023, making it one of the largest Babe Ruth Leagues in North Carolina.
"Wayne is and has always been a professional. His knowledge of the game of baseball exceeds so many people. His incredible performance during the past World Series certainly proves that he is one of the best umpires in the country," said Babe Ruth League executive Rob Conner. "He relates to the players, coaches and fans with the upmost respect. Everyone that comes in contact with him certainly can tell his love for the game, the players, and coaches. He is one of a few umpires that is recognized and truly respected by players and coaches.
"This is the reason that we continue to come back to Wayne to lead our umpires at our World Series. Every member of his crew was a true professional," Conner added. "They worked together to make sure all calls were correct and worked in unison with a professional rapport that fostered a high level of respect from the coaches, players, and fans. All of this came from his leadership."
Harwell was inducted into the Iredell County Sports Hall of Fame in April in recognition of his playing and coaching career and for the job he has done running the local Babe Ruth league. His baseball accomplishments include a stellar playing career at Statesville High School and Western Carolina University. After college, he returned to Statesville and became the head coach, turning a declining program into a state championship team in 1991.
Harwell said he was honored to be selected to work at the Babe Ruth World Series again in 2023.
"It is a great experience every year to get to meet the young players and coaches as they play the game of baseball on the biggest stage possible for their age," he said. "Teams come from all over the country, plus many international teams, to try and win the one championship that they can say they were the only team in the world to win that championship at that age.
"Babe Ruth Baseball is by far the best baseball organization in the world," Harwell added. "They are constantly reaching out worldwide to help the youth in other countries to understand and play the game of baseball. What they do for the youth goes far and beyond any other organization."