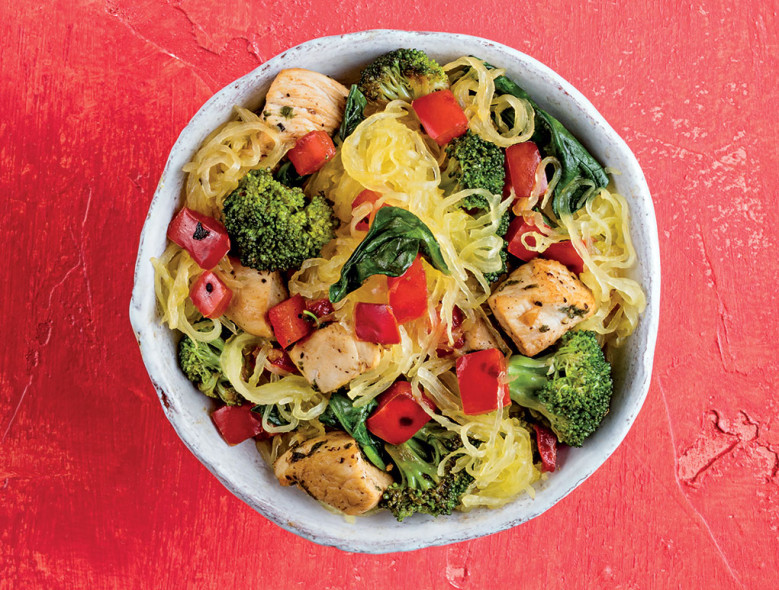 Special to Iredell Free News
Healthy eating should be simple — eat your fruits and vegetables, limit your processed foods, and drink plenty of water. Unfortunately, with the overwhelming amount of conflicting advice, healthy eating has become over-complicated. The more you read about new diets, popular exercise trends, and influencer-sponsored protein shakes and bars, the more confusing it becomes.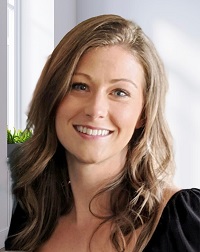 However, healthy eating should not be complicated. According to Alyssa Sharp, a registered dietitian at Iredell Diabetes & Wellness Center, it's all about getting back to the basics.
"There's so much information online. You don't necessarily know who is giving you that information, where they're coming up with that information, or if what they are suggesting will work for you. Oftentimes, I get the question, 'What is the best diet to be on?' But, truly, there's no one 'best' diet that works for everyone. That's where getting back to the basics comes in. Healthy eating doesn't need to be overly complicated. You can make the foods you enjoy fit into your meal plan," said Sharp.
March is National Nutrition Month. This month, instead of focusing on the overload of information online, remember what you know about healthy eating and stick to your gut, both literally and figuratively.
Making the Switch to Healthy Eating
Healthy eating is not about losing weight; it's about fueling your body with the right nutrients to feel better physically and mentally.
"I think a lot of the time, the focus of changing our diet is geared toward losing weight or looking better outwardly. But I think the overall goal should be to reduce the risk of chronic disease, reduce medications, and just to feel better in general," said Sharp.
Making the decision to eat healthier is easy, but sticking to it can be more difficult.
"We go our whole lives eating certain foods and learning certain behaviors, so it's difficult to make changes and even harder if we want to make all the changes at the same time," said Sharp.
Start with Realistic Goals
When beginning your healthy eating journey, start with small, realistic goals that are easy for you to reach. When you reach that goal, you can set a new goal.
According to Sharp, moderation is key to keeping your goals realistic.
"If you are drinking two sodas a day, saying that you're never going to have a soda again is not necessarily a realistic option. You may want to start by having two sodas every other day or one soda a day. You have to cut back slowly, and then once you get used to that, you can make a goal to reduce it even more," said Sharp.
Completely avoiding or restricting a certain food you frequently eat is not a realistic or attainable goal.
Placing food in an "off-limits" category creates an all-or-nothing mentality and can set you up for disappointment when you cave in.
"Whenever you restrict the foods that you're eating, it's very limiting. You may follow that for a little while, but then you can get very bored with the way you're eating and go back to your old eating habits. If you say, 'I can never have pizza or fast food again,' you may have a craving for it because you're so used to it. Then, you may go off the deep end, binge on it, and forget the diet altogether," said Sharp.
Instead of restriction, fuel your body with nutrient-rich foods and give yourself permission to enjoy your favorite foods in moderation.
Include Nutritious Foods
When it comes to a nutritious meal, Sharp recommends having at least three colors on your plate with a lean protein and one cup of non-starchy vegetables. You should aim to eat two servings of fruit and three servings of vegetables per day.
"Fruits and vegetables have a lot of vitamins and minerals that we can't get from other foods. Whole grains also contain these essential vitamins and minerals and would be a good addition to your meals," said Sharp.
When you eat fast foods or heavily processed foods, you're missing out on the variety of nutrients your body needs to function.
You should try to limit your saturated fats and trans fats, which both contribute to heart disease.
That means cutting back on high-fat meats, fast food, full-fat dairy products, and processed foods and snacks. Most of the trans fat you eat is from hydrogenated oils. And though the U.S. Food and Drug Administration has begun to limit trans fats, you may still see "hydrogenated oils" on an ingredient list. If you do, try to limit how often you eat that particular food.
Unsaturated fats are considered healthy fats. These fats are found in oils, nuts, seeds, avocados, and fish and are better for your heart, skin, nails, joints, and brain function.
You should also drink plenty of water, especially before or during your meals. Water makes up about 60 percent of your body and aids in regulating your temperature and expelling waste from your body.
Stay Positive
"The most important thing is to be positive and focus on your progression. There's always ups and downs in life that create hiccups and changes, so remember that you can't always stick to the same routine all the time," said Sharp.
Remembering the small goals you have achieved will help you stay positive and focused on your progression rather than on your mistakes.
If you are feeling discouraged or are in need of some extra help, make sure to reach out to your primary care provider. They can help you create a healthy eating plan that works for you or refer you to a registered dietitian.
LEARN MORE
Alyssa Sharp is a registered dietitian at Iredell Wellness & Diabetes Center located at 235 N Main Street in Troutman. If you would like to schedule an appointment with Sharp, speak with your primary care provider about a referral. To learn more, call the Wellness Center at 704-878-4556.
Looking for a meal to add into your new healthy eating routine? Check out the recipe below.

Spaghetti Squash Primavera
Makes 5 servings
Prep time: 5 minutes
Cook time: 20 minutes
Ingredients
• 1 spaghetti squash (about 4 lbs)
• 1 lb of boneless, skinless chicken breasts (cut into 1-inch cubes)
• ¼ teaspoon black pepper
• 1 red bell pepper (diced)
• 3 cups baby spinach
• 3 tablespoons freshly grated parmesan cheese
• 3 tablespoons extra virgin olive oil (divided)
• ¼ teaspoon dried oregano
• 2 heads of broccoli (chopped into florets, about 3 ½ cups total)
• 2 cloves of garlic (minced)
• 1 cup fat-free, low sodium chicken broth
Directions
1. Cut the spaghetti squash in half lengthwise and remove the seeds. Place the squash in a microwave-safe baking dish, cut side down. Loosely cover the dish with a lid, leaving room to vent. Microwave the squash for 10 to 15 minutes. The squash is done when it's soft to the touch. Set aside.
2. While the squash is cooking, add 1½ Tbsp of the olive oil to a large skillet over medium-high heat. Season the chicken with the oregano and black pepper. Add the chicken to the skillet and cook for about 10 minutes, stirring frequently, until the chicken is cooked to an internal temperature of at least 165° F. Remove it from the skillet and set aside.
3. In the same skillet, heat the remaining 1½ Tbsp of olive oil over medium-high heat. Add the broccoli and red pepper, and sauté for 5 to 7 minutes. Add the garlic and sauté for 30 seconds. Add the spinach and chicken broth, and cook an additional 4 minutes.
4. Use a fork to pull out the flesh of the squash. Add the squash "noodles" and the chicken to the skillet. Heat for 2 minutes, mixing well. Top with the parmesan cheese. Divide among 5 bowls and serve.
Nutrition Information
Serving size: 1½ cups.
Amount per serving: 270 calories, 12g total fat, 55mg cholesterol, 260mg sodium, 18g total carbohydrate, 24g protein, 750mg potassium, 245mh phosphorus.
Recipe courtesy of American Diabetes Association, Diabetes Food Hub
About Iredell Health System
Iredell Health System includes Iredell Memorial Hospital; Iredell Mooresville; Iredell Home Health; Iredell Wound Care & Hyperbaric Center; Community and Corporate Wellness; Occupational Medicine; the Iredell Physician Network and more. Iredell Memorial Hospital is the largest and only nonprofit hospital in Iredell County. The comprehensive healthcare facility has 247 beds; more than 1,800 employees; and has 260 physicians representing various specialties. Centers of excellence include Women's and Children's; Cardiovascular; Cancer; Surgical Services and Wellness & Prevention. The Health System's newest campus, Iredell Mooresville, is home to the area's only 24-hour urgent care facility, as well as an ambulatory surgery center, imaging center, rehabilitation services, and physician practices. The mission of Iredell Health System is to inspire wellbeing. For a comprehensive list of services and programs, visit www.iredellhealth.org.