FROM STAFF REPORTS
An Olin man was jailed in lieu of a $300,000 bond in connection with a shooting last week following an in investigation by the Iredell County Sheriff's Office.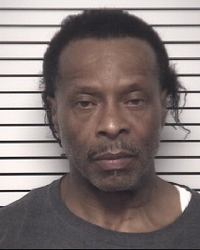 Sheriff Darren Campbell announced the arrest of Brady Wayne Gaither Jr., 58, of Tabor Road, Olin, in a news release Thursday afternoon.
ICSO deputies responded to 496 Tabor Road about 5 p.m. on Friday March 17, in reference to a report of a shooting and located a man suffering from a gunshot wound, Campbell said.
The shooting victim, who was conscious, alert and able to communicate with first responders, was transported to Wake Forest Baptist Regional Medical Center for emergency medical treatment.
Deputies secured the crime scene and ICSO investigators arrived and began processing the scene for evidence and interviewing witnesses at the scene.
Once the victim was stabilized at the hospital, detectives interviewed the victim, who indicated that Gaither, who is his neighbor and cousin, was the person who shot him, according to the news release.
The victim stated the shooting occurred after a verbal argument with Gaither in the victim's yard, Campbell said.
Based on the evidence and statements obtained during the investigation, Detective E. McNeely obtained an arrest warrant charging Gaither with felony assault with a deadly weapon with intent to kill inflicting serious injury.
Gaither was located and arrested at his residence by Deputy K. Robbins on Wednesday, March 22.
The suspect was transported to the Iredell County Detention Center and brought before Magistrate D. Chambers, where he was issued a $300,000 secured bond.
According to the ICSO, Gaither's criminal history includes the following charges: three counts of Misdemeanor Assault on a Female, two counts of Misdemeanor Assault Inflicting Serious Injury, two counts of Misdemeanor Assault with a Deadly Weapon, misdemeanor Simple Assault, two counts of Felony Discharge a Weapon in an Occupied Property, five counts of Driving while License Revoked, misdemeanor Injury to Real Property, Felony Common Law Robbery, Felony Obstruction of Justice, Multiple Reckless Driving Charges, Felony Identity Theft, and Misdemeanor Possession of Marijuana.