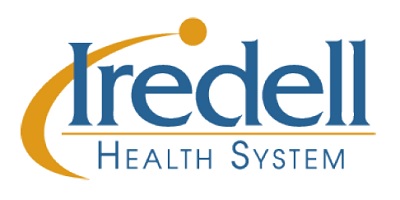 Special to Iredell Free News
A little sun exposure is good for you. Your body uses it to make Vitamin D, and it can even improve your energy and mood.
However, too much sun can quickly become dangerous and cause a sunburn.
Sunburns do more than just change the color of your skin and can do more damage than you may think. In fact, having just five or more sunburns doubles your risk for melanoma, a potentially life-threatening type of skin cancer.
The good news? Sunburn can easily be prevented.
What is sunburn?
"Sunburn is caused when your skin is overexposed to the sun or another source of ultraviolet light, like a tanning bed," said Allison Clay, a family nurse practitioner at Family Care Center of Taylorsville.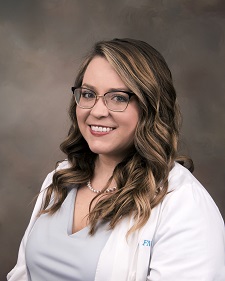 Sunburn happens when the amount of exposure to ultraviolet (UV) light exceeds the ability of your body's protective pigment — melanin — to protect the skin. When your skin gets a high dose of UV rays, your immune system responds to the attack by increasing blood flow to the affected area, which causes the redness and heat of a sunburn. Your immune system also sends out white blood cells to remove the damaged skin cells. This process is what causes your sunburnt skin to itch and peel.
You get more sunburnt in the summer because the sun's angle varies with the season, causing the intensity of UV rays to vary. UV intensity tends to be the highest in the summer months. Even on cloudy summer days, UV rays can still cause sunburn. Harmful UV rays also can reflect off the water, leading to an increased chance of sunburn.
"Certain medications, like acne medicines, retinoids, and certain antibiotics, can put you at increased risk of sunburn. Those with fair skin, blue eyes, and red hair are also at a higher risk," Clay added.
Short-term symptoms of sunburn include reddening, swelling, and itching of your skin. Your skin may begin to peel between three to seven after initially getting the sunburn.
According to Clay, repeated sunburn can also cause long-term damage and increase your risk for premature aging, eye damage, and skin cancer. Sunburns in childhood may increase the risk of melanoma later in life.
How should I treat my sunburn?
If you do end up with a sunburn, take a cool shower or bath, or place a cool washcloth on the burn. You can also use aloe vera to soothe the burn. If your skin is not blistering, moisturizing cream may also relieve discomfort.
The American Academy of Dermatology says you should avoid products with petroleum (which traps heat) or benzocaine or lidocaine (which are local anesthetics that can irritate skin).
"When you are sunburnt, you should not peel your skin. Ibuprofen can help with pain if you don't have any conditions, such as heart or kidney disease, that prevent you from taking ibuprofen. Tylenol can also help. If you develop blisters, do not pop them. Popping blisters increases your risk for infection," said Clay.
According to Clay, if you have a severe sunburn and your blisters begin to pop and ooze, you should consider seeing your provider for further treatment. You should also seek medical attention if you have sun poisoning. Symptoms of sun poisoning are fever, chills, nausea, dizziness, and a headache.
Dehydration is a risk of sun poisoning, so you may need IV fluids.
How can I prevent sunburn?
Luckily, there are several ways to prevent sunburn and avoid the damaging effects it has on your health.
Clay recommends the following simple tips to prevent sunburn.
● Seek shade. If you are on the beach, use an umbrella to ensure you do not get too much sun.
● Wear breathable, moisture-wicking clothing and a wide-brimmed hat.
● Use sunscreen. When picking your sunscreen, make sure the bottle says broad spectrum, is water resistant for up to 40 or 80 minutes, and has an SPF of at least 30. You should apply sunscreen about 15 minutes before going outside and reapply every two hours.
If you have questions or concerns about your sunburn, make sure to reach out to your primary care provider.
LEARN MORE
Allison Clay, FNP-C, practices at Family Care Center of Taylorsville, located at 1668 NC Hwy 16 South, and treats patients of all ages. If you would like to schedule your next appointment with her, call the office at 828-632-9736.
About Iredell Health System
Iredell Health System includes Iredell Memorial Hospital; Iredell Mooresville; two urgent care centers; Iredell Home Health; Iredell Wound Care & Hyperbaric Center; Community and Corporate Wellness; Occupational Medicine; the Iredell Physician Network and more. Iredell Memorial Hospital is the largest and only nonprofit hospital in Iredell County. The comprehensive healthcare facility has 247 beds; more than 1,800 employees; and has 260 physicians representing various specialties. Centers of excellence include Women's and Children's; Cardiovascular; Cancer; Surgical Services and Wellness & Prevention. The Health System's second campus, Iredell Mooresville, is home to the area's only 24-hour urgent care facility, as well as an ambulatory surgery center, imaging center, rehabilitation services, and physician practices. The mission of Iredell Health System is to inspire wellbeing. For a comprehensive list of services and programs, visit www.iredellhealth.org.