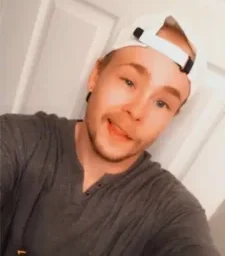 Donald Wilford Gilbert II, 26, passed away July 24, 2023.
Donald was born in Meadville, Pa., on October 29, 1996, to Miss.Tammi Gilbert. Donald was known for his enormous heart and his listening ear. Whenever someone was in need, he was the first to offer a helping hand. Though his life was cut short, Donald's memory will always live on in our hearts. Toothless, his beloved furry friend, will miss the warmth of their morning snuggles and the sound of Donald's heartbeat.
His sudden death deeply saddened his family. Donald was a fun-spirited soul and was a beautiful person inside and out. His smile was so stunning it would light up the entire room. He cared so deeply for the people around him. He was a remarkable person, both kind and passionate about his family. He touched the lives of countless people with his kindness. The memory of him will always be cherished. Until we meet again.
Donald is survived by his mother, Tammi Gilbert; father, Douglas Johnson; two brothers, Adrian Gilbert and Jordan Gilbert; grandfather and step grandmother, Donald and Linda Gilbert; aunt and uncle, Keith and Toni Hickernell; and aunt, Scotti Brown (from Pennsylvania).
A celebration of life will be held at 2 p.m. on Saturday, August 5, 2023, at Nicholson Funeral Home Chapel with Gary Marshall officiating.
In lieu of flowers, the family asks that contributions be made to Daymark Recovery Services, 524 Signal Hill Drive Extension, Statesville, NC 28625.
Nicholson Funeral Home is serving the family.