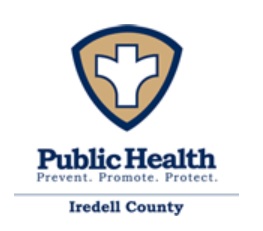 Special to Iredell Free News
The Iredell County Health Department is reporting high levels of community transmission of COVID-19, and health officials are encouraging residents to take steps to protect themselves and loved ones from serious illness or death.
Iredell moved from low- to high-transmission status on January 5. For the week ending December 31, the number of positive reported cases increased by 435, with 19.4 percent of all COVID-19 tests performed by providers returning with a positive result., according to health officials.
"We have the tools to protect one another and keep our community safe from illness. Let's continue to work together to prevent the spread of COVID-19 in Iredell County,'" health officials said in a news release.
According to the latest data, a total of 539 deaths in Iredell County have been attributed to COVID-19. As of Friday afternoon, 20 individuals who have tested positive for COVID-19 are hospitalized.
There are many ways to protect yourself against COVID-19. The most effective way to avoid serious illness, hospitalization, and death is to receive a COVID-19 vaccine, health officials said.
All persons ages 6 months and older are eligible for an FDA-approved primary COVID-19 vaccine series and booster.
Individuals who live, work or socialize in areas with high levels of community transmission should get tested if they have symptoms, wash their hands frequently, and if possible stay up to date on COVID-19 vaccines.
Those with immune-compromising conditions who test positive may need to take additional precautions and should work with their healthcare provider to determine their best course of action.
There are many providers offering the Pfizer and Moderna vaccines. To locate the provider closest to you, visit: www.vaccines.gov (English) or www.vagcunas.gov Spanish).
In addition, the Iredell County Health Department has COVID-19 vaccine appointments available for all eligible. The department is currently offering the Pfizer Comirnaty vaccine. Call (704)-878-5300 to make an appointment for your no-cost COVID-19 vaccine.
LEARN MORE
♦ For additional information about no-cost community vaccination clinics, visit https://www.iredellcountync.gov/1589/Community-Vaccine-Clinics
♦ No-cost COVID-19 rapid at-home testing kits are available at the Statesville Health Department located at 318 Turnersburg Highway, and the Mooresville Health Department located at 610 E. Center Street.
♦ No-cost COVID-19 community testing clinics remain available in Iredell County. For dates and clinic hours, visit https://www.iredellcountync.gov/1406/Community-Testing.
♦ For additional information on how to prevent the spread of COVID-19, visit https://www.cdc.gov/coronavirus/2019-ncov/prevent-getting-sick/prevention.html