FROM STAFF REPORTS
A Harmony man faces more than two dozen felony charges in connection with the theft of motor vehicle parts from a business near Statesville.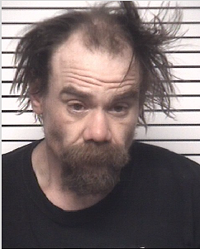 Sheriff Darren Campbell announced the arrest of Adam Steven High, 38, of County Line Road, Harmony, in a news release Friday afternoon.
The ICSO began investigating on September 26 after receiving a report that numerous catalytic converters had been removed from vehicles parked at a business on Old Mocksville Road just outside the city limits of Statesville.
Detective R. Vargas was assigned to the investigation. Detectives interviewed witnesses in the area and conducted surveillance of the business.
On October 27, detectives conducted surveillance equipment and identified a Chevrolet Silverado pickup as a suspect vehicle after reviewing video footage of the truck leaving the business in the early morning hours at a high rate of speed, according to the news release.
Based on this surveillance footage, Detective Vargas identified High as the suspect observed driving the vehicle, the sheriff said.
Based on all of the evidence gathered through this investigation, Detective Vargas obtained warrants charging High with 25 counts of felony larceny of motor vehicle parts.
High was entered as a Wanted Person in law enforcement databases.
On Tuesday, January 10, deputies assigned to the ICSO Aggressive Criminal Enforcement Team located High and arrested him without incident.
The suspect was taken before Magistrate T. Thompson, who set High's bond at $75,000.