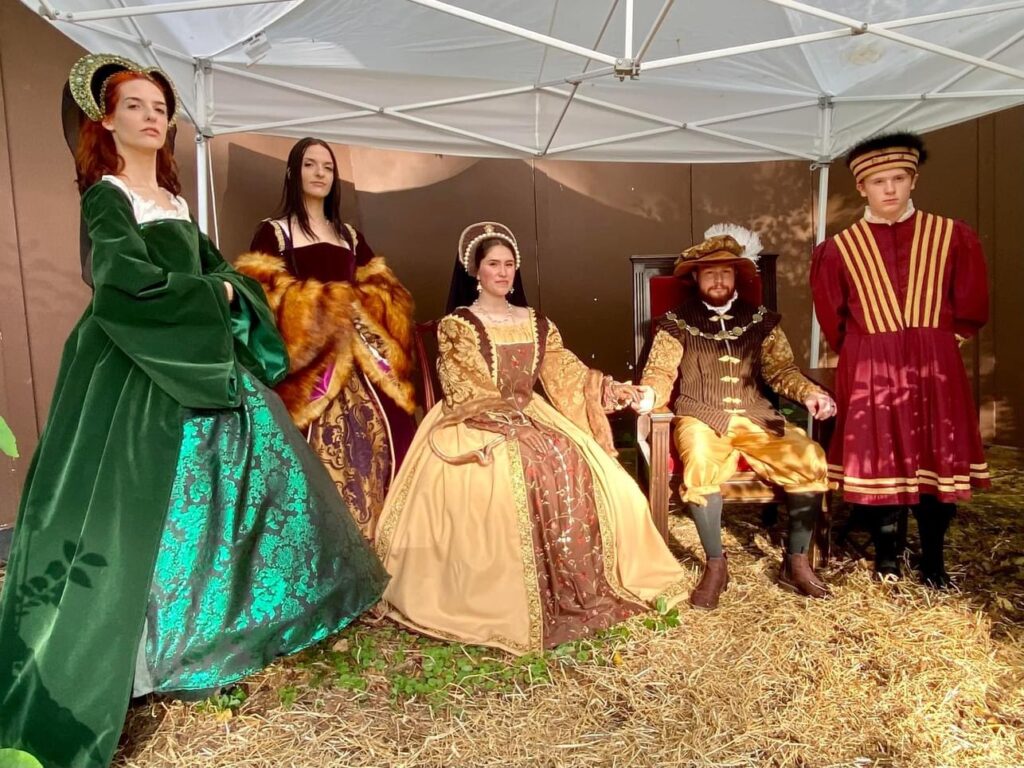 Special to Iredell Free News
The Historic Sharpe House in Statesville hosted a Raptor Faire for the Allison Woods Outdoor Learning Center on October 15.
Guests enjoyed food samples of Scottish foods such as Howtowdie Chicken, Oakwood Bread Company small bread bowls with beef or chicken stew, haggis cups, black and white pudding, scotch eggs, and English mini Yorkshire Puddings and Mincemeat tartlets! Music was provided by Celtic Echos.
A program on Raptors during the Renaissance was presented by Allison Woods Outdoor Learning Center raptors and handlers. Visitors participated in a costume contest.
The second annual Raptor Faire is scheduled for October 19, 2024.
Photos