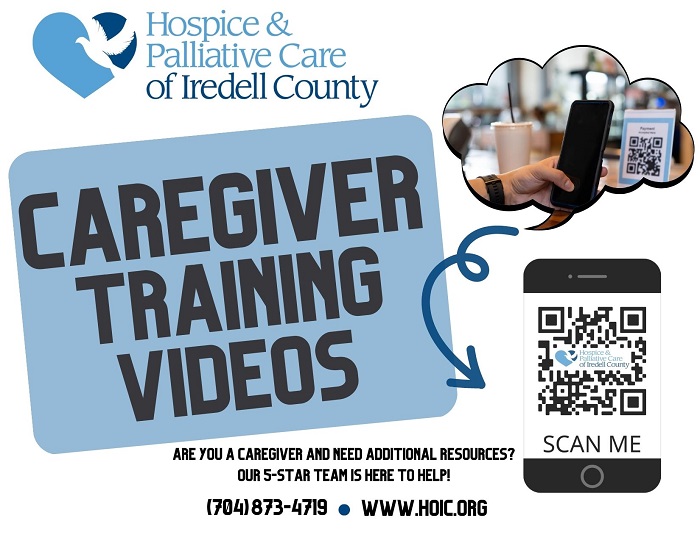 Special to Iredell Free News
Hospice & Palliative Care of Iredell County (HPCIC) recently partnered with the Iredell-Statesville Schools Career Academy & Technical School (CATS) to develop a series of caregiver training videos.
With the help of CATS student Emma Deku and Film, Animation and Graphic Design Instructor Tanya Topazio, HPCIC has produced eight important videos to support families as they care for their loved ones at home.
As part of the interdisciplinary team approach to care, Hospice considers the caregiver an essential part of that team. With the help of these caregiver training videos, families can access simple and informative instructions on everything from changing sheets while a patient is lying in bed to important information about preventing falls and decreasing a patient's anxiety.
"Most often, patients prefer to be at home when dealing with a terminal illness, but this can bring on anxiety and fear for the caregiver," says HPCIC CEO Mike Smith. "The goal of these videos is to give our community another tool they can use to confidently care for their loved ones and alleviate that anxiety and fear, regardless of whether they are a HPCIC hospice patient or not. These videos are for the community, and we truly hope they find them valuable."
Training Video Topics
• Safe Transfers
• Preventing Falls
• Breathing Treatments
• Managing Pain
• Constipation
• Incontinence
• Anxiety
• Caring for the Caregiver
To access Hospice & Palliative Care of Iredell County's Caregiver Support Training videos, visit www.HOIC.org or scan the QR code below.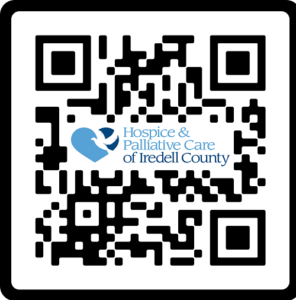 About HPCIC
Hospice & Palliative Care of Iredell County has been providing services to Iredell and surrounding communities since 1984. In addition to hospice and palliative care services, HPCIC offers grief and bereavement support to all in the community, pediatric grief support through Rainbow Kidz, and community education. For more information about these services, call 704-873-4719 or visit www.HOIC.org.