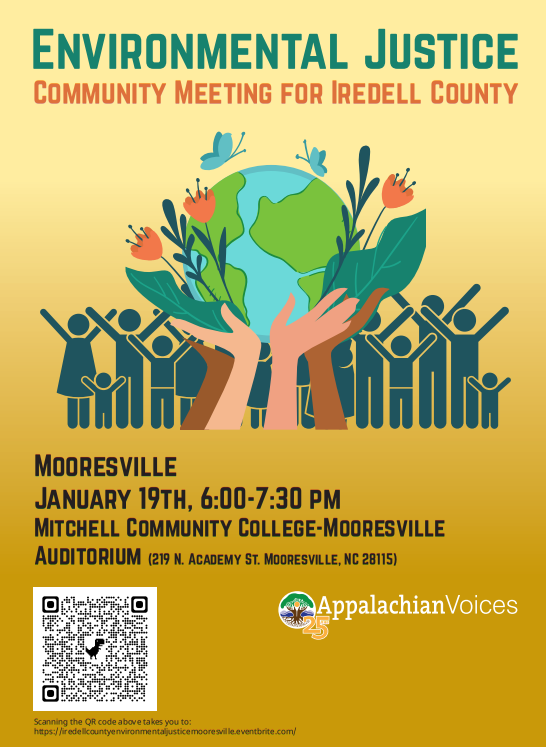 FROM STAFF REPORTS
Mooresville resident Ava Dandurand is concerned about air and water quality, and she decided to provide an opportunity for other residents to share their views on these and other environmental issues.
With the help of AppVoices, Dandurand has organized a community meeting for Thursday evening on the Mooresville campus of Mitchell Community College where residents can discuss coal ash, traffic and construction issues in the southern end of the community. The meeting will be held at 6 p.m. in the college auditorium.
"Like many people, I'm concerned about what's in my water and what I breathe in," she shared. "If people don't have a forum to express issues they have, we can never come together to find solutions. We don't want to and we can't afford to become complacent with issues that are happening in our community."
Coal ash, traffic and construction affect residents, she said, even if the long-term impacts are not visible on a day to day basis.
Dandurand hosted a similar meeting in Statesville last week where residents brought up several issues that they care about.
The main purpose of these meetings is to provide a forum for those who feel like their concerns have not been heard by county or municipal governments.
"I plan on going to a board of county commissioners meeting with a list of issues so that the county can draft an Environmental Justice Action Plan, similar to the plan put in place by Mecklenburg," Dandurand explained.