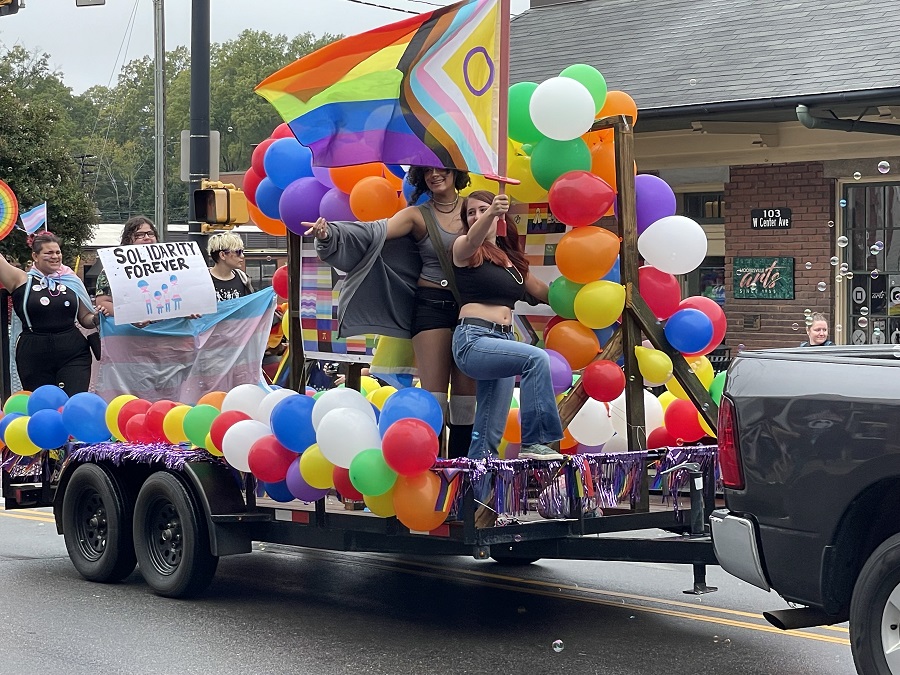 BY MIKE FUHRMAN
The First Annual Mooresville Pride Parade was held under gray skies on Saturday morning. Participants of all ages walked along several blocks of Main Street and were cheered on by supporters gathered along the sidewalks.
Organizer Stephanie Kline said the inaugural event, which included about 100 participants, was a success.
"Everyone felt loved, seen, supported and had so much fun," she said. "It was a great start for Mooresville Pride."
The event was organized by CLEVER, a nonprofit youth LGBTQIA+ advocacy group. The goal was to make a first appearance in Mooresville, show members of the LGBTQIA+ community that they are not alone, and to show love and support for LGBTQIA+ youth in the area.
Most local businesses were supportive, but local elected officials were not interested in supporting or recognizing the event, Kline said.
The participants were called shameful by a lone adult protester who stood midway along the parade route with two boys.
That didn't detract from the event's success, Kline said.
"While there is an enormous amount of hate for the LGBTQIA+ community in Mooresville, those who accept and love the community were so loud we couldn't hear the hate," she explained.
Photo Gallery