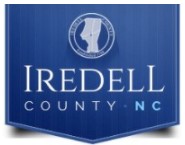 BY KARISSA MILLER
An existing company received a boost from the Iredell County Board of Commissioners on Tuesday night.
Commissioners held a public hearing and then voted unanimously to grant Fibreworks Composite LLC a $77,905 tax break over a five-year period.
The incentive is contingent upon the company investing of up to $5 million, adding between 30 and 60 new jobs, and a contract being signed within 180 days.
According to Iredell Economic Development Corporation Vice President Chad Thomas, Fibreworks is planning to expand its capacity and facilities for its growing client base. The company plans to expand their Mooresville location and acquire new CNC machining equipment.
Fibreworks Composites was founded in 2009 by Joe Hofmann and Guenther Steiner.
Thomas said the company's core philosophy is to satisfy customers with high-quality composite parts while meeting the demands for a wide range of motorsports.
Fibreworks is also working with the Town of Mooresville, which approved an $87,689 incentive earlier Tuesday.
OTHER BUSINESS
In other matters, the board unanimously approved a request from applicant and landowner Lourdes Aleman to rezone approximately 4.07 acres along Salisbury Highway from Residential Agricultural to General Business.
Before the vote, the board conducted a public hearing and no one spoke in favor or in opposition for the proposed change.
According to Planning Director Matthew Todd, staff supported the request, and there was no opposition by neighbors. The owner is proposing to sell used motor vehicles at the site.