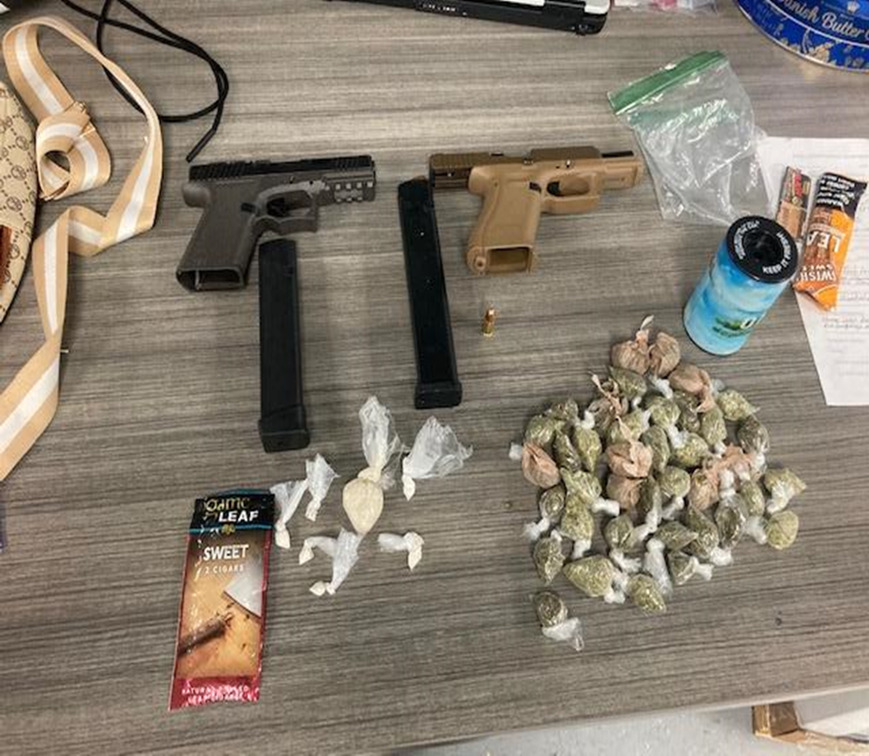 FROM STAFF REPORTS
A Charlotte man faces felony charges after members of the Iredell County Sheriff's Office Aggressive Criminal Enforcement Team found guns and drugs in a vehicle at a multi-agency checkpoint in Statesville on New Year's Eve.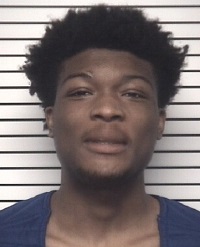 Sheriff Darren Campbell announced the arrest of Cameron Alonzo Bacon, 20, of Deer Green Lane, Charlotte, in a news release Wednesday. Two individuals he was traveling with face misdemeanor charges.
While working a checkpoint at the intersection of Garner Bagnal Boulevard and Cochran Street on Saturday, ICSO deputies encountered a Honda Civic occupied by Bacon and two others.
According to the news release, the driver, identified as Juaon Anthony Black, 20, of Community Circle, Charlotte, was operating the vehicle without a valid driver's license. Later, he received a citation for misdemeanor possession of marijuana.
While an officer spoke with the driver, Deputy B. Best approached the vehicle on the right rear passenger side and observed Bacon reach for a handgun lying on the floorboard, Campbell said.
Deputy Best ordered Bacon to put his hands above his head, and he was then taken into custody.
When Bacon was searched after his arrest, deputies located 13 grams of heroin and 61 grams of marijuana in his possession, according to the news release.
Bacon was transported to the Iredell County Detention Center, where he was charged with misdemeanor carrying a concealed handgun, felony possession of a firearm by a convicted felon, felony trafficking heroin, felony possession with intent to sell or deliver heroin, felony possession of fentanyl, felony possession of a controlled substance inside a jail, misdemeanor possession with intent to deliver/sell Marijuana, possession of drug paraphernalia, and possession of marijuana paraphernalia. Magistrate Callejas issued a $497,500 secured bond on those charges.
A female passender, identified as Kayla Loreal Meeks, 18, of 3227 Burbank Drive, Charlotte, was found to be in possession of a semi-automatic handgun located hidden inside a backpack in her possession, Campbell said. She was arrested and charged with misdemeanor carrying a concealed handgun. After being transported to the detention center, she received a $5,000 bond.