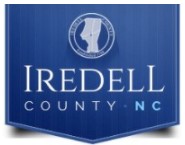 BY KARISSA MILLER
The Iredell County Board of Commissioners on Tuesday approved a budget amendment for $11,425 that will help fund hazardous materials training for first responders.
The Homeland Security grant funds will pay for a portion of upcoming training. Iredell County will use the grant funds to offset the cost, in conjunction with other municipalities, for a class for Statesville and Mooresville hazmat teams.
The total cost of the class is $25,000. Iredell County's portion is $11,425.
According to Fire Services and Emergency Management Director Kent Greene, Iredell County commissioners approved an amount of $5,000 in the current Emergency Management budget for this class. The budget amendment appropriates the remaining $6,425.
Generator Upgrade
In other matters, the board approved a change order in the amount of $43,890 for the Iredell County VIPER Simulcast System project to upgrade the three tower site generators from propane to diesel. VIPER stands for "Voice Interoperability Plan for Emergency Responders."
The original project included propane generators, but after further review with NC VIPER and Iredell County Facilities, officials determined that diesel generators are preferred for the following reasons:
• Total Load Output for Public Safety Emergency Communications is better;
• Increased life and longevity of the generator;
• Parts and maintenance are less expensive and easier to maintain;
• In the event a portable generator is needed as a backup it would be diesel; and
• NC State Viper prefers diesel as during a disaster they carry spare diesel on their maintenance vehicles.
OTHER BUSINESS
Also, during the meeting, the board:
♦ Approved a request from Wilkes-Iredell Volunteer Fire Department's application for funds from the Small Loan Program in the amount of $100,000 for a portion of a new tanker and extend the repayment period to three years.
♦ Approved a request from the Health Department for approval of Environmental Health Onsite Water Protection fee changes mandated in Session Law 2023-90. The new fees will be activated in EnerGov on September 1.
♦ Approved a request from the Finance Department for approval of the contract with NJR Group Inc. for the Solid Waste Entryway Project and authorize the county manager to execute the contract. On July 18, commissioners awarded a bid to NJR Group Inc. for the Solid Waste Entryway Project, including Options 1 and 2, totaling $5.4 million.
♦ Approved a request with Fibreworks for an extension to the improvement period until December 31, 2024, due to delay in closing and up fit.
♦ Approved a request for a real estate agency listing agreement renewal. In March 2021, the Board authorized staff to engage a real estate brokerage firm to list the surplus real property located at 204 Bluefield Road, Mooresville. The request is for a six-month extension through February 15, 2024.